Underworld: Rise of the Lycans *** (2009, Rhona Mitra, Michael Sheen, Bill Nighy, Steven Mackintosh, Kevin Grevioux, David Aston) – Classic Movie Review 4908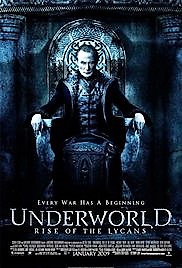 The bad news is there's no Kate Beckinsale's Selene (except in a cameo) or Scott Speedman's Michael Corvin – and series segments without the original star(s) are notoriously difficult to make or enjoy.
But the good news is that Michael Sheen's Lucian and Bill Nighy's Viktor return with their original classy turns from Underworld (2003) in this welcome, energetic origins story prequel to the popular Underworld fantasy horror saga – the third episode so far.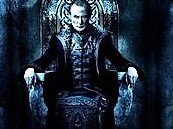 It's the Middle Ages in Europe and Viktor, the draconian ruler of the vampire council, keeps powerful rebel werewolf Lucian as a slave, little knowing that Lucian is also the lover of his daughter Sonja (Rhona Mitra)…
The story holds water nicely and the movie is a notable improvement on part 2 – Underworld: Evolution (2006) – and it helps a lot that Sheen and Nighy are among our best actors. Patrick Tatopoulos directs efficiently. Also in the cast are Steven Mackintosh as Tannis, Kevin Grevioux as Raze and David Aston as Coloman.
The screenplay is by Danny McBride, Dirk Blackman and Howard McCain. The story is by Len Wiseman, Robert Orr and Danny McBride.
It follows Underworld (2003) and Underworld: Evolution (2006), and is followed by Underworld: Awakening (2012) and Underworld: Blood Wars (2016).
© Derek Winnert 2017 Classic Movie Review 4908
Check out more reviews on http://derekwinnert.com