Una ** (2016, Rooney Mara, Ben Mendelsohn, Riz Ahmed) – Movie Review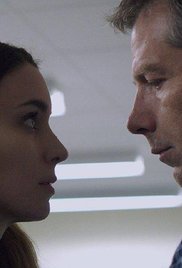 Director Benedict Andrews's 2016 Britsh film is a drab and disappointing drama that plays uncinematically and so feels like it is based on a stage play – and it turns out it is, screen-writer David Harrower's play Blackbird.
However, as expected, Rooney Mara and Ben Mendelsohn are excellent as a young woman called Una, and Ray, the older man she confronts at his workplace, expecting answers to his past sins.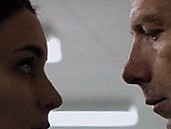 There is a lot of talking, mostly about things that have happened years ago, and there is virtually no action. You wait to be rewarded for your patience with an actionful climax, in which characters get their just deserts, and there isn't one. It is another film festival film in which nothing happens. The piece's intentions are obviously well meaning but they aren't at all clear on screen, and the script seems to have an ambiguous attitude to the character of the formerly abusive older man.
Riz Ahmed is wasted in a non-role as Mendelsohn's put-upon employee. But the acting is loads better than the rest of the film, which is worthwhile for the performances of Mara and Mendelsohn.
© Derek Winnert 2016 Movie Review
Check out more reviews on http://derekwinnert.com