Two-Way Stretch **** (1960, Peter Sellers, David Lodge, Bernard Cribbins, Liz Fraser, Lionel Jeffries, Wilfrid Hyde White, Maurice Denham, Beryl Reid, Irene Handl) – Classic Movie Review 1843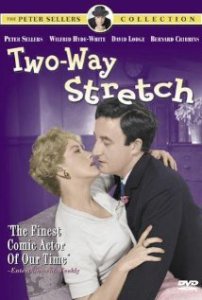 Director Robert Day's 1960 perfect robbery comedy is a Peter Sellers classic from his happy heyday before he became an international star. It is packed full of quirky vintage fun, realised by lovable British comic actors of long ago.
The hilarious story centres on Sellers's character Dodger Lane, the head of a bunch of prisoners (also including David Lodge as Jelly Knight and Bernard Cribbins as Lennie Price), who hatches a plot for them to escape, steal a fortune's worth of a visiting foreign ruler's diamonds and then break back to their cells before anyone notices. Dodger has only a few days' of his sentence left, so he plans to be out of jail for real to enjoy his new-found wealth anytime soon.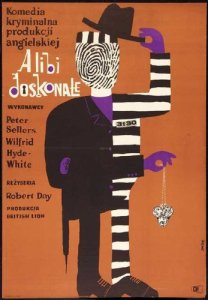 It's an old situation that goes back as far as the dawn of the talkies with Spencer Tracy's movie Up the River (1930) but  John Warren, Len Heath and Alan Hackney's witty screenplay puts a new spin on it, with its funny dialogue and  eccentric English characters, brought to life in the perfectly judged performances.
Day directs smoothly and moulds it into a 60s British comedy gem.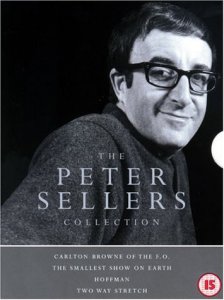 Lionel Jeffries (memorable as Chief Prison Officer Crout), Wilfrid Hyde White (ditto as Soapy Stevens), Maurice Denham (as the Governor), Beryl Reid, Liz Fraser and Irene Handl also star. Among the rest of the treasurable character actor cast are George Woodbridge, Cyril Chamberlain, Edwin Brown, John Glyn-Jones, Noel Hood, Thorley Walters, Walter Hudd, Olga Dickie, John Wood, Warren Mitchell, Ian Wilson, Arthur Mullard, Wallas Eaton and Mario Fabrizi.
© Derek Winnert 2014 Classic Movie Review 1843
Check out more reviews on http://derekwinnert.com/