Tucker: The Man and His Dream **** (1988, Jeff Bridges, Martin Landau, Joan Allen, Lloyd Bridges, Christian Slater, Dean Stockwell) – Classic Movie Review 4730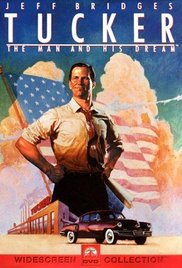 Director Francis Ford Coppola turns his 1988 biopic of maverick car designer Preston Tucker -and the story of how dream of building the revolutionary 'car of tomorrow today' was quashed by the auto giants of the Forties – into an outstanding movie. In an ironic parallel with Coppola's battle to build his own movie studio Zoetrope, Tucker gets funding to build his own factory but his grandiose schemes collapse in the face of his ambition and the established industry.
A story of glorious failure is made elating thanks to Jeff Bridges's attractive performance of smiling perennial optimism as Tucker, the fine acting from Oscar-nominated Martin Landau (as Abe Karatz), Joan Allen (as Vera Tucker), Lloyd Bridges, Christian Slater and Dean Stockwell as Howard Hughes, the wonderful old cars, Dean Tavoularis's producton designs, Vittorio Storaro's Technicolor cinematography, and Coppola's exuberant film-making.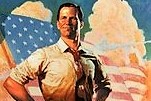 Also in the cast are Frederic Forrest, Mako, Elias Koteas, Peter Donat, Nina Siemaszko, Corky Nemac, Marshall Bell, Jay O Sanders, Don Novello, Dean Goodman and Patti Astin.
The writers are Arnold Schulman and David Seidler.
In another ironic parallel, the film was a glorious commercial failure, though not by too much this time. On a budget of $23 million, it earned $19 million in the US.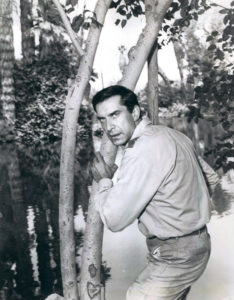 RIP Martin Landau (June 20, 1928 – July 15, 2017).  He received the Golden Globe Award for Best Supporting Actor – Motion Picture, as well as his first nomination for the Academy Award for Best Supporting Actor, for his role in Tucker: The Man and His Dream. He thanked director Coppola for casting him: 'I've spent a lot of time playing roles that didn't really challenge me. You want roles that have dimension. The role of Abe Karatz gave me that.'
© Derek Winnert 2016 Classic Movie Review 4730
Check out more reviews on http://derekwinnert.com