True Grit *** (2010, Jeff Bridges, Matt Damon, Hailee Steinfeld, Josh Brolin, Barry Pepper, Domhnall Gleeson) – Classic Movie Review 3970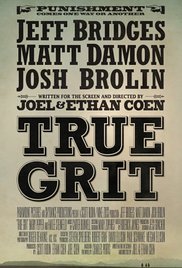 The 2010 remake of True Grit (1969) is a very decent, old-fashioned Western with strong, rock-solid performances. But, with its thin, slim-feeling story and relatively low impact, it is a slight disappointment from directors Ethan Coen and Joel Coen after the brilliance of their No Country for Old Men.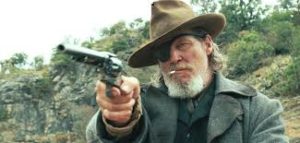 Though Oscar nominated, a merely competent Jeff Bridges provides no competition for John Wayne's exuberant Oscar-winning turn in the original film version as one-eyed, boozy, tough US Marshal Rooster Cogburn, who is hired by a stubborn young girl to track down her dad's killer.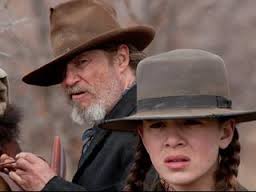 Hailee Steinfeld is excellent as the girl, splendidly feisty, appealing and credible. But Matt Damon seems to be fighting miscasting in a weak role as the effete officer LaBoeuf, who eventually helps the star duo out, while Josh Brolin lacks impact as the too-nice-seeming baddie.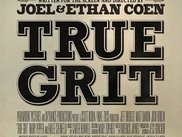 After a long, rather stately build-up of the tension, the final shoot-'em-up climax had to be a knockout – but it is misplaced too early on in the movie and is low on thrills and power.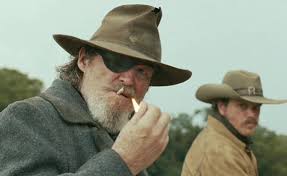 Nominated for 10 Oscars, though it failed to win a single one, this is a great-looking film, beautifully shot and exceptionally well-crafted entertainment, providing an entirely acceptable and pleasing movie experience. However, it is surprisingly short on action and excitement. Roger Deakins won its sole Bafta award, for Best Cinematography, after eight nominations.
Also in the cast are Barry Pepper as Lucky Ned Pepper, Dakin Matthews as Colonel Stonehill, Paul Rae as Emmett Quincy and Domhnall Gleeson as Moon.
© Derek Winnert 2016 Classic Movie Review 3970
Check out more reviews on http://derekwinnert.com