Transsiberian **** (2008, Woody Harrelson, Emily Mortimer, Eduardo Noriega, Kate Mara, Ben Kingsley, Thomas Kretschmann) – Classic Movie Review 4083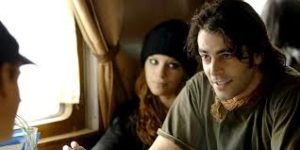 Co-writer/ director Brad Anderson's thrilling, uber-tense crime mystery drama is set on the Transsiberian express train from China to Moscow, the venue for chase, deception and murder when American couple Roy (Woody Harrelson) and Jessie (Emily Mortimer) have a nightmare journey after encountering mysterious fellow travellers, Carlos (Eduardo Noriega) from Spain and his young Seattle-born girlfriend Abby (Kate Mara).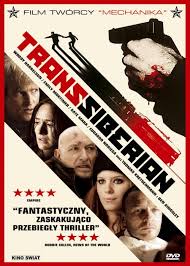 Ben Kingsley also stars as Ilya Grinko, an inquisitive Russian narcotics officer whom the gregarious Roy has also befriended, along with Thomas Kretschmann as Grinko's partner Kolzak Yushenkov.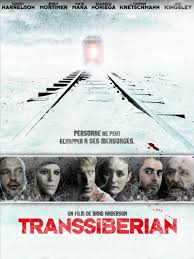 Anderson ensures his movie is exceptionally taut, suspenseful and atmospheric, putting a fresh gloss of paint on the old-style train-set thriller, and updating the ancient, hallowed theme of following the couple in peril from devious strangers on a train. The smart-looking film is very entertaining, though it unfairly struggled to find an audience.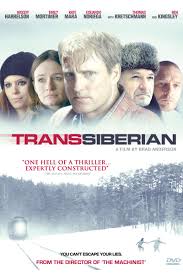 After it premiered at the Sundance Film Festival in January 2008, it screened at other international film festivals and had a limited US release on July 18 2008, followed by limited cinema releases in a few more countries including the UK by Icon, before it found its niche on DVD and TV.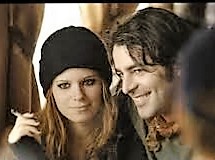 The stylish shooting began in December 2006 in Vilnius, Lithuania, with exciting cinematography by Xavi Giménez, and then there followed additional photography in Beijing and Russia. A German-British-Spanish co-production, it looks a whole lot better than its $15 million budget would suggest. Its cinema box office was $6 million, including a disappointing $2 million only in the US.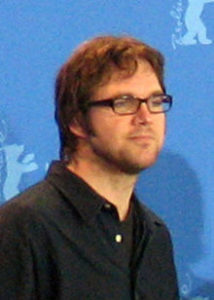 Brad Anderson is also known for Next Stop Wonderland (1998) with Hope Davis, Philip Seymour Hoffman and Alan Gelfant, The Machinist (2004), starring Christian Bale, The Call (2013), starring Halle Berry, and Stonehearst Asylum (2014), with Ben Kingsley again and Kate Beckinsale, Jim Sturgess and David Thewlis.
© Derek Winnert 2016 Classic Movie Review 4083
Check out more reviews on http://derekwinnert