Train to Busan [Busanhaeng] **** (2016, Yoo Gong, Soo-an Kim, Yu-mi Jeong) – Movie Review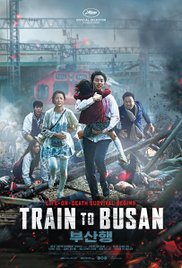 OMG, it's those pesky zombies again!
A virus breaks out in South Korea and turns people into zombies, and the only way out alive from Seoul is to take the train to Busan. But, the catch is of course, there are zombies aboard as a plucky group of passengers desperately struggles to survive on the train to the apparently zombie-free city of Busan.
Yoo Gong and Soo-an Kim star as Sok-woo and his daughter Soo-an, who are boarding the KTX fast train when all the trouble starts. Luckily, they make a few new friends along the way, so if they stick together they might get to Bussan alive. But these friendships might very well be short lived the way things are going.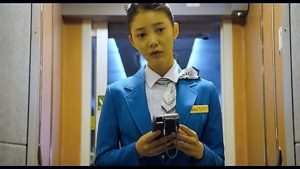 Train to Busan is loads of edge-of-chair, gripping the arm of your seat, fun! It is a great, hugely entertaining action horror thriller movie, extremely well staged. With the zombies a menace rather than slobbering monsters (though they are that too), it is more of an old-style disaster movie really, and very welcome for it. The focus is all on peril and survival rather than horror.
Once it gets going, the movie just never stops, wasting the landscape of the good, the bad and the ugly. There are lots of black-comedy laughs along the way, as well as electrifyingly intense set piece sequences, plus sudden shocks and scares, and nasty surprises. With the fear and peril factor, as well as the body count at the max, it really is all brilliantly done. I bet they're planning the American remake right now.
Memo to self: I think I'll take the plane if I ever need to go to Busan!
© Derek Winnert 2016 Movie Review
Check out more reviews on http://derekwinnert.com