Touch of Evil ***** (1958, Charlton Heston, Orson Welles, Janet Leigh) – Classic Movie Review 144

'He was some kind of a man. What does it matter what you say about people?'
Orson Welles's dark, dangerous and dastardly thriller is set in a seedy town on the Mexican border. Charlton Heston is effectively cast against type as principled Hispanic narcotics official Mike Vargas, whose evening walk with his new bride Susan (Janet Leigh) is shattered when a car bomb explodes.
Their honeymoon is interrupted as Vargas feels compelled to join in the murder investigation, clashing with corrupt American police detective Hank Quinlan, played by a grotesquely padded Welles at his most sweatily malevolent. The underworld family that Vargas has targeted, the Grandis, headed by Uncle Joe (Akim Tamiroff), kidnap and terrorise Susan.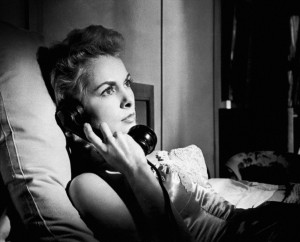 The skeletal stock plot, from Whit Masterson's potboiling pulp fiction novel Badge of Evil is cast into the shade by Welles's electrifying visual style, the baroque acting and the exotic border town atmosphere. Touch of Evil is an astonishing movie from the seemingly endless opening tracking shot across the American checkpoint to the heated climax, as Quinlan is questioned by his ever-loyal deputy Pete Menzies (in a performance of great integrity by Joseph Calleia).
Lots of Welles's chums clock in for notable cameos – particularly Marlene Dietrich as the tatty bordello madam Tanya, Zsa Zsa Gabor as a strip-club boss, Mercedes McCambridge as a gang leader and Joseph Cotton as the coroner. Henry Mancini's superb score, with its mix of Mexican, Cuban and rock-n-roll rhythms, is a triumph, sustaining the film's nightmarish quality.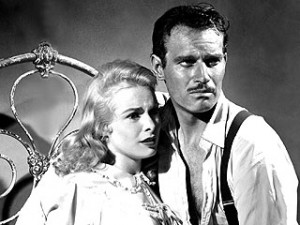 This gripping and gritty essay on corruption, with its gallows humour, disturbing images and Shakespearean ambitions was disrespected in its day but now is hailed as one of the finest of all 50s movies. Director Paul (Taxi Driver) Schrader's verdict: 'Film noir's epitaph.'
The original release print, insultingly put out as half of a double bill, was hacked to 96 minutes and contains several new scenes written and shot by director Harry Keller.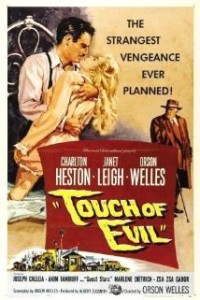 But the 1998 Touch of Evil: The Re-Edit is a triumph at 112 minutes. To mark the movie's 40th anniversary, Universal, ironically the studio that slashed the original release print to 96 minutes and imposed several new scenes, supported this marvellous Re-Edit of Welles's great film according to his own instructions in a 58-page memo to the studio written after seeing their cut.
The notes specified 50 changes to the film, all of which are made in this must-see version, along with some others suggested in 1,000 pages of scripts, notes and continuity reports. The famous three-minute opening tracking shot has been restored to its original state without the obscuring titles (which now appear at the end of the film) and with all the planned sound effects enhanced.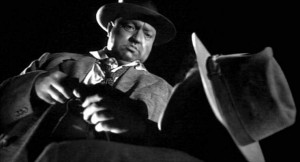 Welles's complex crosscutting story telling is reinstated, replacing the studio version's linear line. The characters are way clearer in this version without, for example, the studio-added shot of Heston and Leigh being blissfully happy in the hotel, when what Welles wanted to do was to show the couple's tension from the very start of their honeymoon.
Welles's mono sound mix has been preserved and Mancini's superb score brought into focus. In short, after three previous restored versions, this must be the last word on Touch of Evil.
The Re-Edit Editor: Walter Murch. Producer: Rick Schmidlin.
The 100th anniversary of Welles's birth is on October 10 2015. Marking the centenary, the BFI shows the New Studio Restoration 2013 (re-master of the 1998 version) of Touch of Evil on extended run at BFI Southbank, the centrepiece of a two-month Welles season. Touch of Evil is released in selected cinemas UK-wide on 10 July.

© Derek Winnert 2013 Classic Movie Review 144
Check out more reviews on http://derekwinnert.com