Tony Rome **** (1967, Frank Sinatra, Jill St John, Richard Conte, Gena Rowlands, Simon Oakland, Jeffrey Lynn, Sue Lyon, Lloyd Bochner, Robert J Wilke) – Classic Movie Review 3994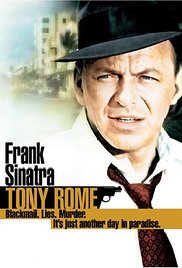 Director Gordon M Douglas's sizzling 1967 detective thriller finds Frank Sinatra enjoying a classic Philip Marlowe-style detective role as tough, footloose and fancy free Miami private investigator Tony Rome, who lives on a houseboat.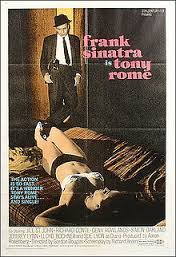 For $200, he takes drunken young Diana Pines (Sue Lyon) home to her father's house after she passes out in a seedy hotel, and then has to track down her missing diamond pin. Lyon's father, Rudi Kosterman (Simon Oakland), is the millionaire businessman who hires Rome to find the jewellery stolen from his daughter and replaced by a fake. Naturally, this gets Rome in conflict with local hoodlums and the Miami Beach Police Department in the form of Lieutenant. Dave Santini (Richard Conte).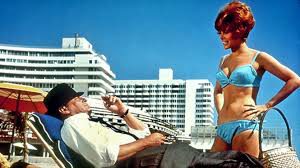 It is an excellent example of one of those thriller films with lots of rough stuff, a scenic tour of Miami vice and nice, and a twisting, cynical tale with some witty lines. And in the centre of it all is a cynical, weather-beaten, life-worn but deep down heart-of-gold hero. Sinatra is exactly right in his first private eye role, one that fits him like a glove.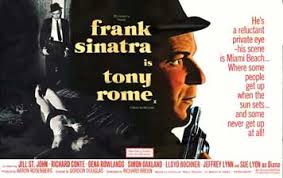 Among the other good people keeping up the high level of attention are the lovely Jill St John as Ann Archer, Gena Rowlands as Lyon's wicked stepmother Rita Kosterman, Jeffrey Lynn as Adam Boyd, Lloyd Bochner as Vic Rood and Robert J Wilke as Ralph Turpin.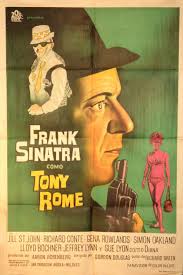 Also in the cast are Virginia Vincent, Joan Shawlee, Richard Krisher, Lloyd Gough, Babe Hart, Elisabeth Fraser, Rocky Graziano, Shecky Greene, Jeanne Cooper, Harry Davis, Stanley Ross and Michael Romanoff.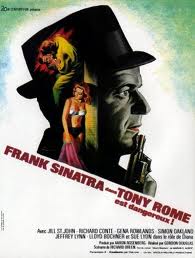 It is made by talented people and it shows. Richard L Breen's screenplay is based on Marvin H Albert's novel. The score is by Billy May and the cinematography by Joseph F Biroc. It was very popular and Sinatra went on to make a sequel, Lady in Cement (1968) and a follow-up The Detective (1968), both also with Douglas as director.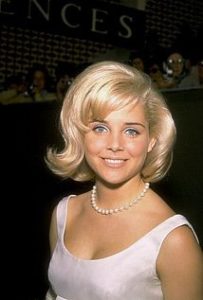 Stanley Kubrick's one-time Lolita, Sue Lyon was 70 on 10 July 2016.
© Derek Winnert 2016 Classic Movie Review 3994
Check out more reviews on http://derekwinnert.com