Time Bandits ***** (1981, Sean Connery, John Cleese, Shelley Duvall, Ralph Richardson, Katherine Helmond, Ian Holm, Michael Palin, David Warner, Craig Warnock, Peter Vaughan) – Classic Movie Review 2470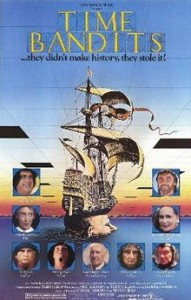 Co-writer, producer, director Terry Gilliam's outstanding, quite magical 1981 British time-travel fantasy movie about dwarves taking a little boy with them on adventures through time is dark, weird and wonderful. With the young boy Kevin (Craig Warnock, aged 11) embroiled in the eternal battle between good and evil, the film unnervingly switches from the creepy to the funny without warning.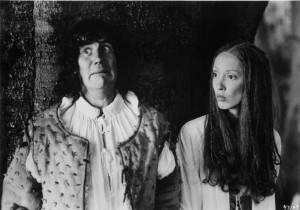 The boy's Lion and Witch-style wardrobe contains a time hole, via which dwarves come to escape their master, the Supreme Being. They take Kevin from the Napoleonic era to the Middle Ages to the early 1900s, to the time of Legends and the Fortress of Ultimate Darkness, where they confront David Warner as Evil.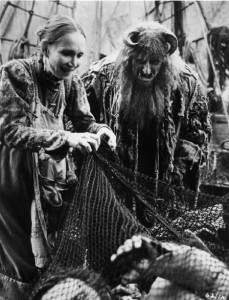 It's got a great cast and several of their turns are hilarious, particularly John Cleese as Robin Hood, Sean Connery as King Agamemnon, Ian Holm as Napoleon, Ralph Richardson as the Supreme Being and Katherine Helmond as Mrs Ogre.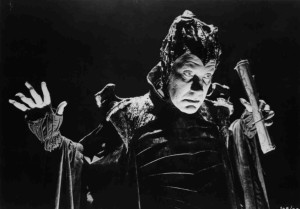 Time Bandits looks quite spectacular, thanks to Gilliam's cartoonist's eye, his cinematographer Peter Biziou and his production designer Milly Burns, who dreamt up the fantastic set design.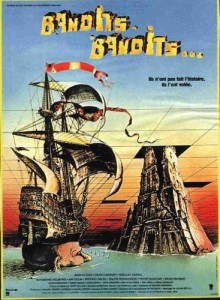 With a bright, lively and imaginative screenplay by Gilliam and fellow Monty Python collaborator Michael Palin, it is one of Gilliam's most successful, most controlled films. Palin also appears with Shelley Duvall in the small, recurring roles of Vincent and Pansy. You can tell he was a Python and admired Star Wars, but out of this he has created his marvellous own universe.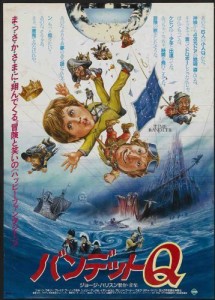 Also in the cast are Peter Vaughan as Winston the Ogre, David Rappaport as Randall, Kenny Baker as Fidgit, Malcolm Dixon, Mike Edmonds, Jack Purvis, Tiny Ross, David Daker, Sheila Fearn, Jim Broadbent, John Young, Mertyl Devenish, Preston Lockwood, Charles McKeown, David Leland, Derek Deadman, Derrick O'Connor, Neil McCarthy, Ian Muir, Jerold Wells, Terence Bayler and Frances de la Tour.
It runs 116 minutes but the US version runs only 110 minutes.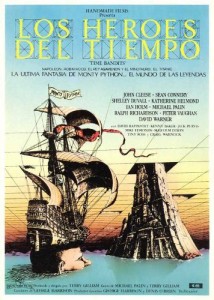 Gilliam refers to it as the first in his Trilogy of Imagination, followed by Brazil (1985) and The Adventures of Baron Munchausen (1989), which concern the 'craziness of our awkwardly ordered society and the desire to escape it through whatever means possible.' They feature attempts to escape through imagination, Time Bandits through the eyes of a child.
The London-based independent film was backed in part by former Beatle George Harrison, who wrote and performed the closing credits song Dream Away for the film and acts as an executive producer. It was a big hit in the US and grossed over $42 million on a budget of $5 million.
It's funny in 2015 to think of actor Craig Warnock being 45.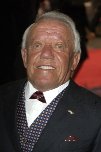 RIP Kenny Baker as Fidgit, but of course beloved robot R2-D2 in six Star Wars films. He died on age 81.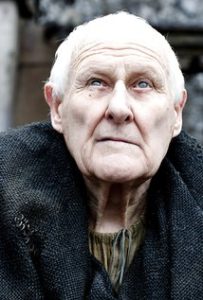 RIP Peter Vaughan (1923 – 6 December 2016).
© Derek Winnert 2015 Classic Movie Review 2470
Check out more reviews on http://derekwinnert.com