Tickle Me **½ (1965, Elvis Presley, Julie Adams, Jocelyn Lane) – Classic Movie Review 4854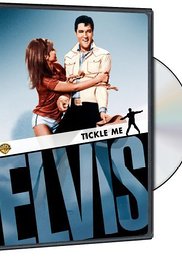 Director Norman Taurog's 1965 Elvis Presley musical sees the King starring as Lonnie Beale, a singing rodeo rider cowboy working as a stable boy on owner Vera Radford (Julie Adams)'s girly Arizona health farm dude ranch.
There he sings nine rather so-so songs, all of them from previously released albums, which must have disappointed the fans of the day, and is chased by all the wealthy bikinied pretty glamour girls who patronise the ranch.
To beef up the flagging plot a little bit, he helps out a damsel in distress, pretty physical fitness trainer Pamela 'Pam' Merritt (Jocelyn Lane), by chasing off the bad guys after her cache of gold, left to her in a letter from her late grandfather.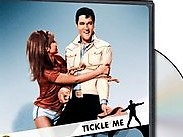 The writers Elwood Ullman and Edward Bernds had scripted for the Three Stooges, so the movie is full of the silly slapstick comedy expected of them. However, Presley is on fairly bright and lively jovial form, and the girls do look cute, while the acting is game but nothing to write home about.
Those nine  songs are: 'Long Lonely Highway', 'Night Rider', 'It Feels So Right', 'Dirty Dirty Feeling', 'Easy Question', 'Put the Blame On Me', 'I'm Yours', 'I Feel That I've Known You For Ever', 'Slowly But Surely'.
Also in the cast are Jack Mullaney, Merry Anders, Connie Gilchrist, Edward Faulkner, Bill Williams, Louie Elias, Barbara Werle, John Dennis, Laurie Burton, Allison Hayes, Linda Rogers, Ann Morell, Lilyan Chauvin, Jean Ingram, Francine York, Eve Bruce, Jackie Russell, Angela Greene, Peggy Ward, Dorian Brown, Inez Pedroza, Grady Sutton, Romo Vincent, Charles Sherlock and Richard Reeves.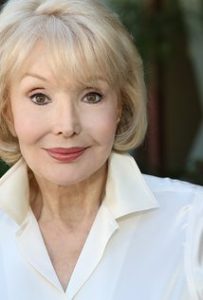 Francine York (born Francine Yerich), who plays Mildred in Tickle Me and had more than 150 TV and movie credits, died of cancer on 6 January 2017, aged 78.
© Derek Winnert 2017 Classic Movie Review 4854
Check out more reviews on http://derekwinnert.com