THX 1138 ***½ (1971, Robert Duvall, Donald Pleasence, Don Pedro Colley, Maggie McOmie) – Classic Movie Review 4740
Set in a George Orwell-style computer-controlled tomorrow of the 25th century, when people are known by letters and numbers and a man and a woman rebel against the rigidly controlled society, co-writer/ director George Lucas's 1970 debut movie is an unofficial version of Orwell's 1984. It is a film to admire with its dazzling surface and firm and reliable central performance by Robert Duvall as the title character THX.
Maggie McOmie plays THX's computer matched female roommate, LUH 3417. Donald Pleasence also makes his mark as her surveillance colleague SEN 5241.
This is a most eye-catching and involving first movie from film school graduate George Lucas, then fresh out of the University of Southern California (USC), where he made the student short film Electronic Labyrinth THX 1138 4EB (1967) that this feature is based on.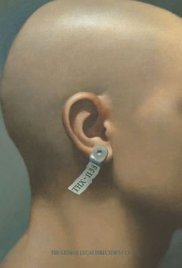 It was filmed at American Zoetrope Studios, Hollywood, but locations are also provided by a not-then-completed segment of San Francisco's BART subway system (for the underground chase), Lawrence Hall of Science, University of California, Berkeley, the Alameda tunnel, California, One Maritime Plaza, Financial District, San Francisco, and the Marin County Civic Center, San Rafael, California.
THX 1138 was budgeted at $777,777.77.
Also in the cast are Don Pedro Colley, Ian Wolfe, Sid Haig, Marshall Efron, John Pearce, Irene Forrest [Cagen], Gary Alan Marsh, John Seaton, Eugene I Stillman, Raymond J [Jack] Walsh, Mark Lawhead, Robert Feero, Johnny Weissmuller Jr, Claudette Bessing, Susan Baldwin [Stroh], James Wheaton (voice of OMM), Henry Jacobs, William Love, Doc Scortt and Gary Austin.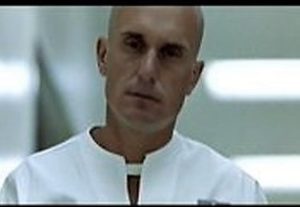 The story is by Lucas and the screenplay is co-scripted by Walter Murch. the film is shot by Dave Meyers and Albert Kihn, produced by Francis Ford Coppola and Lawrence Sturhahn, scored by Lalo Schifrin and designed by Michael D Haller.
There are three versions: 1971 Studio Theatrical Cut,  irector's Cut.
Lucas named the film after his San Francisco phone number, 849 1138. The letters THX correspond with those found on the buttons 8, 4 and 9. Electronic sound effects are derived from phone dial tones, pitch-shifted and electronically modified.
© Derek Winnert 2016 Classic Movie Review 4740
Check out more reviews on http://derekwinnert.com