Thunderpants ** (2002, Simon Callow, Stephen Fry, Leslie Phillips, Celia Imrie, Paul Giamatti , Ned Beatty, Bruce Cook, Rupert Grint) – Classic Movie Review 4216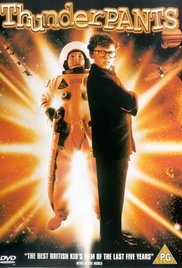 Co-writer/ director Peter Hewitt 's daft and wacky 2002 sci-fi family comedy tells the story of Patrick Smash (Bruce Cook), a boy born with an explosive problem but wants it to help him to fulfill his ambition of becoming an astronaut.
It also stars Brit luvvies Simon Callow, Stephen Fry, Leslie Phillips, Celia Imrie, esteemed American star character players Paul Giamatti and Ned Beatty, as well as Rupert Grint (of course Harry Potter's carrot-top pal Ron Weasley).
A kid called Patrick Smash (Cook) is cursed with a special talent for, er, breaking wind, which makes him a star in the opera world, lands him on Death Row and eventually sends him into space. It is a great credit to director Peter (The Borrowers) Hewitt that he blasts this tiny fragment of an idea into the plot of a jolly, full-length movie without too much flatulence in the script.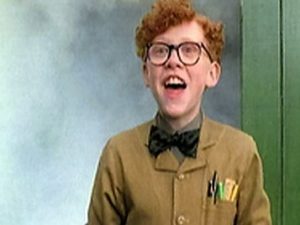 With super acting from Cook and Grint as Smash's pal and eager-to-please turns from Simon Callow, (as an opera singer who employs the hero to fart the high notes), Ned Beatty (as the US space ace), Stephen Fry and Celia Imrie, this wacky comedy is nothing to sniff at. The fab retro-look photography and Fifties-style artwork are the icing on the cake.
Obviously it is vulgar, and I wouldn't be surprised if everybody concerned leaves it off their CV (resumé), but it is also amusing, especially for kids.
Memorable quote: ' You've got a heart of gold. You've got the constitution of an ox. And you've got pants… of thunder.'
© Derek Winnert 2016 Classic Movie Review 4216
Check out more reviews on http://derekwinnert