Thirteen **** (2003, Holly Hunter, Evan Rachel Wood, Nikki Reed, Vanessa Hudgens, Brady Corbet, Ulysses Estrada, Kip Pardue, Jeremy Sisto, Deborah Unger) – Classic Movie Review 1495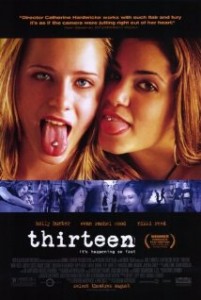 Co-writer/director Catherine Hardwicke's 2003 drama is a real eye-opener.
Holly Hunter stars as Melanie Freeland, whose aimless 13-year-old daughter Tracy (Evan Rachel Wood) is tempted by her popular if troubled new friend Evie Zamora (Nikki Reed) into a horrific world of teenage sex, drugs, crime and self-mutilation.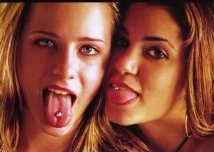 The two girls are scarily real as their characters Tracy Freeland and Evie Zamora, while Hunter gives one of her best performances as Tracy's bewlidered mom Melanie, in this devastating movie that makes you despair of life in America.
The incisive, totally credible and vibrantly alive script is co-written by actress Nikki Reed and the director.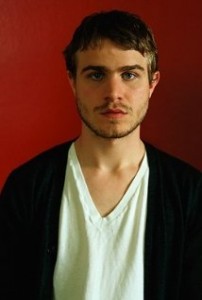 Brady Corbet (as Tracy's brother Mason), Kip Pardue, Jeremy Sisto, Deborah Unger, Sarah Clarke, D W Moffett, Jenicka Carey, Ulysses Estrada, Sarah Blakley-Cartwright, and Vanessa [Anne] Hudgens also star.
Rated R for drug use, self destructive violence, language and sexuality – all involving young teens.
After her directorial debut here, Hardwicke went on to make Twilight (2008), Lords of Dogtown (2005) and Red Riding Hood (2011) and Miss You Already (2015).
© Derek Winnert 2014 Classic Movie Review 1495
Check out more reviews on http://derekwinnert.com/