There's Something About Mary **** (1998, Ben Stiller, Cameron Diaz, Matt Dillon, Lee Evans, Chris Elliott, Jeffrey Tambor) – Classic Movie Review 502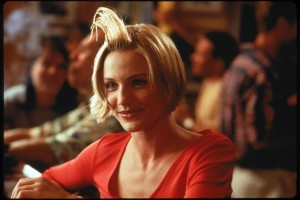 Directed by the Farrelly Brothers Peter and Bobby, this wildly successful, moronic, 1998 gross-out comedy has enough atrociously bad taste to fill a phone book or an American pie, maybe.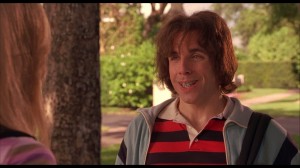 It's hilarious, exuberant and extremely well performed, and the dog is very, very funny, providing the film's two most hysterical sequences. Cameron Diaz's now legendary, unusual form of hair gel may be strictly to taste, but her sweet performance goes some long way to bring warmth and heart to the movie and ameliorate the film's bad-taste excesses. Both Ben Stiller and Matt Dillon are expertly funny, a joy in each case.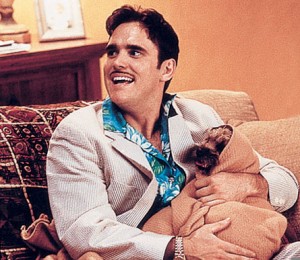 Somewhere at the heart of it, there's a simpler, sweeter story about a dufus (Stiller) for ever in love with the prom queen Mary (Diaz). Now grown-up, the dufus hires a private detective (Dillon) to follow Diaz, but then Dillon falls for her too.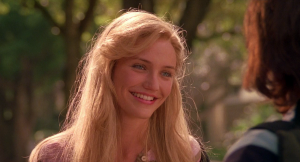 This story (by Ed Decter and John J Strauss) might have been simpler and sweeter, but it certainly wouldn't have been funnier. As co-screenwriters, the Farrelly Brothers put a polished comedy gloss on Decter and Strauss's screenplay.
Also in the cast are Lee Evans, Chris Elliott, Jeffrey Tambor, Lin Shaye, Markie Post, Keith David and Sarah Silverman.
The Special Edition available on DVD contains both the 119-minute original film and a 15-minute extended version of the movie, cast interviews, a video diary and many other extras.
The following year, 1999, brought American Pie.
© Derek Winnert 2013 Classic Film Review 502
Check out more reviews on derekwinnert.com