Their Finest *** (2016, Gemma Arterton, Sam Claflin, Bill Nighy, Jack Huston, Helen McCrory, Jake Lacy, Paul Ritter) – Movie Review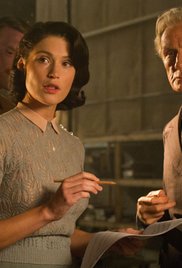 Gemma Arterton stars as Welsh writer Catrin Cole who lands a movie script-writing job during World War Two, working with the outwardly cynical but inwardly sincere and nice young Tom Buckley (Sam Claflin) and the older hack Raymond Parfitt (Paul Ritter) on a morale-boosting British film about Dunkirk.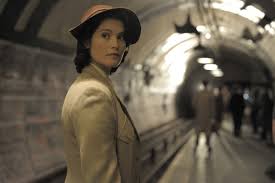 Bill Nighy relishes the Bill Nighy role as self-regarding ageing matinée idol Ambrose Hilliard, who is eventually persuaded by his agent (Helen McCrory) to take on a 'corpse role' as Uncle Frank (he dies in the film they're making). In no time flat, the mesmerising Catrin has wrapped old Ambrose round her little finger and charmed the pants off Tom. Of course the film soon gets into trouble, and it's Yanks to the rescue, well sort of. Jake Lacy (from Carol) makes a nice amusing job of playing a real-life American hero drafted in as a handsome but talent-free non-actor to give the movie Yank appeal.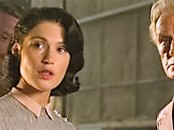 With Gaby Chiappe's screenplay based on Lissa Evans's 2009 novel Their Finest Hour and a Half, director Lone Scherfig's 2016 wartime romantic comedy drama is entirely amusing and diverting enough, but it does not cut very deep. A lot of the characterisations and jokes are staggeringly obvious and unsubtle, which is a shame, because, with Scherfig pressing the crowd-pleasing popular buttons, a much better, subtler, classier movie is trying to get out from under here.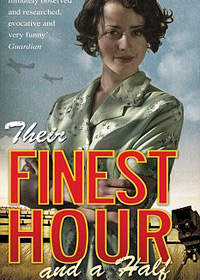 Arterton is sincere, Nighy is funny, Claflin is appealing, all very likeable. But all three of them, and everyone else, as well as the script and direction quite simply need to push harder, just do more, be livelier and funnier and more touching, and at the same time keep it real. So what we have is a tone and pitch, and script problem, not too much but a bit. Jack Huston, last seen struggling in Ben-Hur, has such a dog of a part as Arterton's selfish, unfaithful boyfriend that you feel real sorry for him.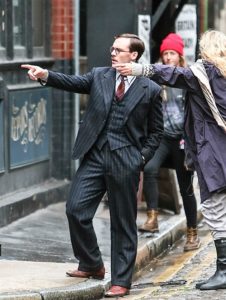 The production values are quite good and so is the period sense. In fact almost everything about the movie is quite good, so maybe it is going to be damned with faint praise, but it is sincere praise none the less.
Also in the cast are Richard E Grant, Eddie Marsan, Rachael Stirling, Jeremy Irons and Henry Goodman.
© Derek Winnert 2016 Movie Review
Check out more reviews on http://derekwinnert.com