The Wind in the Willows [Mr Toad's Wild Ride] *** (1996, Eric Idle, Steve Coogan, Nicol Williamson, Terry Jones, Anthony Sher, John Cleese, Stephen Fry) – Classic Movie Review 4221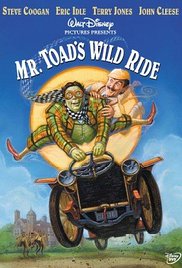 Eric Idle (Rat), Steve Coogan (Mole), Nicol Williamson (Badger) and Terry Jones (Toad) head the star-studded cast for writer-director Terry Jones's sweet, entertaining 1996 live-action version of the beloved Kenneth Grahame children's story.
In a modernised plot, Mole turns to Toad for help when the weasels' schemes threaten his home. Richly enjoyable and happy throughout, it does full justice to the novel. Anthony Sher steals the show as Chief Weasel.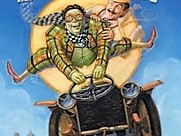 Also in the cast are John Cleese, Stephen Fry, Bernard Hill, Michael Palin, Nigel Palin, Victoria Wood, Julia Sawalha, Robert Bathurst, Don Henderson, Richard James, Keith-Lee Castle, Roger Ashton-Griffiths, Hugo Blick and David Hatton.
It follows three animated film versions, in 1983, 1987 and 1995.
With cinemas only showing it in the afternoons, the film failed at the UK box office. Sony then abandoned it after its 1997 US release, but it was rescued in 1998 when Walt Disney Home Video bought the American rights, added in a few sound effects and changed the title to the name of the Disneyland ride Mr Toad's Wild Ride and released it on VHS in 1999 and DVD in 2004.
© Derek Winnert 2016 Classic Movie Review 4221
Check out more reviews on http://derekwinnert