The Wild Bunch ***** (1969, William Holden, Ernest Borgnine, Robert Ryan, Edmond O'Brien, Warren Oates, Jaime Sanchez, Ben Johnson) – Classic Movie Review 4788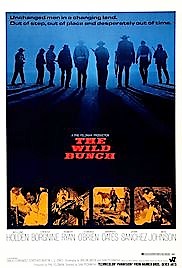 Director Sam Peckinpah's crucial 1969 Western, famed for, or infamous for, depending on your viewpoint, its poetic bloodiness and death in slow motion, is the most popular and influential of the director movies. Though the film was controversial for its graphic violence, it was an immediate classic, and retains its status, as does Peckinpah.
All the elements come together perfectly and a great cast of veterans get their best latter-day chances as a gang of old gun-slinging outlaws, outmoded in a changing American West in 1913, who go for a glorious final fling with one last big score on the Texas–Mexico border.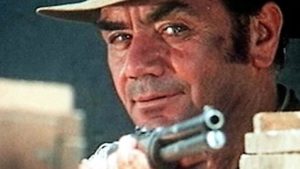 William Holden stars as Pike Bishop, who leads the old guys into a robbery on a railroad office at the Mexican border. It also memorably stars Ernest Borgnine as Dutch Engstrom, Robert Ryan as Deke Thornton, Edmond O'Brien as Freddie Sykes, Warren Oates as Lyle Gorch, Jaime Sanchez as Angel, and Ben Johnson as Tector Gorch. It is a truly stupendous ensemble of old timers who know a good thing when they see one.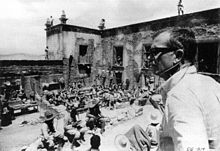 This epitaph to the passing on of the old West is challenging and contradictory: both affectionate and cynical, both realistic and a fantasy. 'Death has no romanticism,' says Peckinpah who then proceeds to romantic it and make it look beautiful.
All of the astounding ingredients here, perhaps five elements stand out most: (1) the superb performances of the veteran actors; (2) Lucien Ballard's dazzling Technicolor and Panavision cinematography; (3) the intricate, multi-angle, quick-cut editing with slow motion images; (4) Jerry Fielding's Oscar nominated score; and (5) Peckinpah's and Walon Green's sharp and incisive Oscar nominated screenplay with its rounded characters and tenacious grip on a complex piece of story-telling.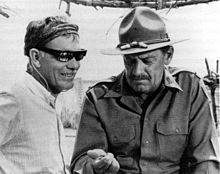 Also in the cast are Emilio Frenandez, Strother Martin, L Q Jones, Albert Dekker, Bo Hopkins, Dub Taylor, Alfonso Arau and Chano Urueta.
It was under honoured at awards time, but Ballard won the National Society of Film Critics Award for Best Cinematography.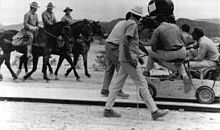 The original 1969 American release is 143 minutes long. The second 1969 American release version runs 10 minutes shorter than the original 1969 European release 145 minute running time, now known as The Original Director's Cut. This is the essential, seamless version of the film.
The Wild Bunch was shot in Mexico, notably at the Hacienda Ciénaga del Carmen in the desert between Torreón and Saltillo, Coahuila, and on the Rio Nazas.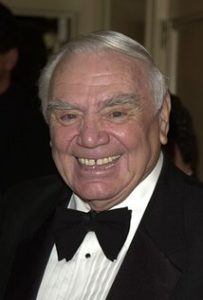 Ernest Borgnine died on 8 aged 95, with over 200 acting credits to his great, honoured name.
© Derek Winnert 2016 Classic Movie Review 4788
Check out more reviews on http://derekwinnert.com