The Wedding March ***** (1928, Erich von Stroheim, Fay Wray, Zasu Pitts) – Classic Movie Review 4227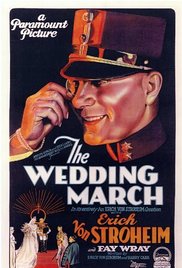 Ring the bells for this exhilarating silent movie classic, wayward director Erich von Stroheim's last masterpiece, beautifully restored in a shining new print. The director himself entertainingly over-acts as Prince Nickolas von Wildeliebe-Rauffenburg – Nikki – an impoverished Hapsburg prince who rejects his true love, poor inn-keeper's daughter Mitzi (Fay Wray) in favour of marrying money, Cecilia, the limping daughter of a rich industrialist (pitiful ZaSu Pitts).
Von Stroheim spent breathtaking sums of Paramount's money re-creating the Vienna of his youth, including a vast-scale mock-up where the wedding takes place – in glorious Technicolor.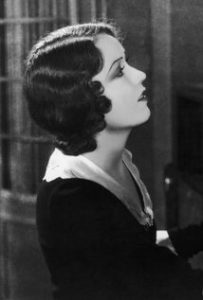 The film is sweet, simple, romantic and touching for those who can get into the silent experience. The gorgeous 1998 restoration for the Channel 4 Silents is an eye-opener. Wray, a revelation in her star-making role, at 92 must have been the last silent movie star who could introduce her own movie. Carl Davis's new score, based on Viennese classics, is a joy.
It is shot in black and white but the one colour sequence of two-strip Technicolor is stunning by the standards of the times and still looks amazing. The cinematography is by Hal Mohr and Ben Reynolds.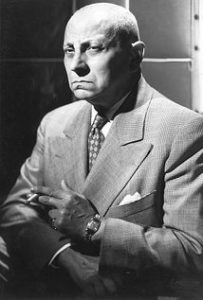 Director von Stroheim plays the impoverished Austrian Prince Nikki who falls in love among the apple blossoms with peasant girl Mitzi (Wray), an innkeeper's daughter, in pre-World War One Vienna to the fury of her boorish butcher boyfriend, Schani Eberle (Betz). Nikki is forced into a loveless marriage to the lame millionairess Cecilia (Pitts) by his money-grabbing royal family, Prince Ottokar von Wildeliebe Rauffenburg (George Fawcett) and Nicki's mother Princess Maria (Maude George).
This miraculous silent film, both intensely intimate (the story) and vast-scaled (the panorama of prewar Viennese life), is spurred by is exuberance and the ingratiating portrayals from von Stroheim and Wray. The errant genius von Stroheim's prodigious spending and over-shooting, a spectacular Technicolor sequence of the Corpus Christi parade and an almost complete recreation of pre-war Vienna nearly bankrupted the Paramount studio, but it creates a marvellous looking movie.
It was two years in the making and over 33 hours of film were shot, which after a year's editing were cut down to two hours, with the rest originally released as a second half called The Honeymoon, which perished in a fire in 1957. The 36 sets designed by Day include an amazing reproduction of St Stephens' cathedral in Vienna.
Also in the cast are Matthew Betz, Maude George, Cesare Gravina as Mitzi's father, George Fawcett, George Nichols, Hughie Mack, Dale Fuller as Mitzi's mother and Sidney Bracey and Anton Vaverka as Emperor Franz-Josef.
© Derek Winnert 2016 Classic Movie Review 4227
Check out more reviews on http://derekwinnert