The Wave [Bølgen] **** (2015, Kristoffer Joner, Ane Dahl Torp, Jonas Hoff Oftebro) – Movie Review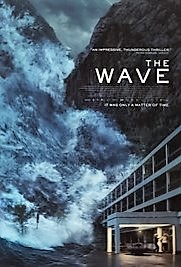 A canny geologist (Kristoffer Joner), his tourist hotel receptionist wife (Ane Dahl Torp) and their teenage son (Jonas Hoff Oftebro) and young daughter are caught in the thick of it when the father discovers that the mountain pass above the scenic, narrow Norwegian fjord Geiranger, is about to collapses and create an 85-meter high tsunami. It's a desperate race against time for the geologist to save as many lives as possible, but especially his family.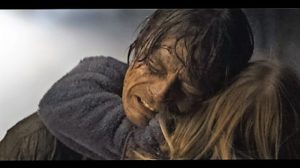 Director Roar Uthaug's ecologically conscious 2015 disaster movie is super-tense, edge of seat stuff, gripping, very well done and excellently acted. It is both character and issue driven, giving it a rare intelligent spin for such a movie, though none of that gets it the way of the white-knuckle thrills, suspense and excitement. It helps that the characters make weird life-or-death decisions, just like real ones would do in the extreme circumstances.
Uthaug beats Hollywood at its own game, turning out something that he can be proud of and is a lot more creditable and than, say, Armageddon or Volcano. The admirable actors really go through hell and high water to make it work.
© Derek Winnert 2016 Movie Review
Check out more reviews on http://derekwinnert