The Verdict ***** (1982, Paul Newman, Charlotte Rampling, Jack Warden) – Classic Movie Review 205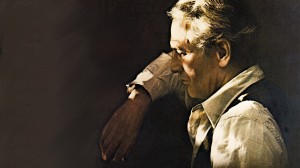 Director Sidney Lumet's polished and clever 1982 thriller is a scintillating courtroom drama. It's one of cinema's finest, graced with one of Paul Newman's best performances.
Newman gives an extremely adroit portrayal as Frank Galvin, a desperately struggling middle-aged Boston lawyer who decides to grab one last chance for redemption and glory in a case of hospital malpractice. Among a slew of fine support performances, James Mason gives the canny standout turn as Ed Concannon, the unethical opponent he goes up against in the case. Mason's a scene-stealer as the smooth old Concannon is ahead of the game every step of the way.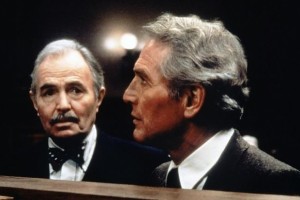 The jaded, burnt-out, divorced Galvin is now just an ambulance chaser, drinking like a fish to forget his diminished status and hard times. He's reduced to searching the obituary columns for new clients. Then his old professor friend Mickey Morrissey (Jack Warden) prompts him to act on an easy case he would just have to settle.
A woman wants to be his client after her sister has lost her baby and suffered brain damage due to malpractice by the doctor and anaesthetist (Wesley Addy) in the church-run hospital. But Galvin develops a plan of his own to force the case on to trial instead of settling out of court as all parties are prepared to do. He thinks this will rescue his career by showing his brilliance in court and also see full justice to the family properly done. Suddenly the bishop (Edward Binns) offers a huge endowment to drop the case but Galvin won't hear of it.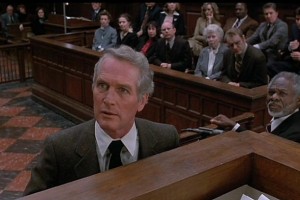 Charlotte Rampling is also extremely effective in her regular femme fatale persona as a woman Galvin meets in a bar and starts to enjoy an affair with. As always, Warden is excellent and Milo O'Shea is good value too as the judge.
In one of his most distinguished films, the brilliantly on-form director Lumet successfully pulls together the complicated threads of the deliciously twisting and turning plot in a particularly intelligent and involving movie. It's securely based on David Mamet's pulsating screenplay, adapting a novel by Barry Reed.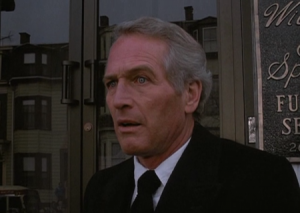 It was originally written for Robert Redford, who, even after a total re-write, eventually decided he didn't want to play an alcoholic. With Lumet aboard, the original screenplay and Newman were in too.
Bruce Willis has a walkon role as a courtroom observer.
© Derek Winnert 2013 Classic Movie Review 205
Check out more reviews on http://derekwinnert.com/