The Vagabond King ** (1956, Oreste Kirkop, Kathryn Grayson, Rita Moreno, Cedric Hardwicke, Walter Hampden, Leslie Nielsen, William Prince, Jack Lord) – Classic Movie Review 4761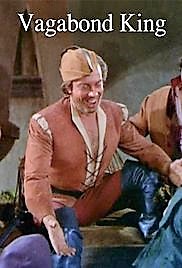 Rudolf Friml wrote some new tunes to add to his 1925 score for director Michael Curtiz's 1956 remake of the operetta about the 15th-century Paris rabble and their poet-champion, François Villon, leader of the Vagabonds, a Robin Hood-style band that robs the rich to help the poor. In 1461, Louis XI of France drafts Villon as Provost Marshal to battle usurper Charles of Burgundy and the traitorous nobles who want to overthrow the king.
On the performing front, bright Maltese tenor Oreste Kirkop is tuneful and dashing in the star role, Kathryn Grayson warbles ably as Catherine de Vaucelles and Walter Hampden is outstanding as a wily Louis XI. It also stars Rita Moreno, Cedric Hardwicke, Leslie Nielsen, William Prince and Jack Lord.
The director handles the action and numbers vigorously, but, pleasant though the results are, trying to breathe life into this tired old theatrical workhorse was a bit of a lost cause.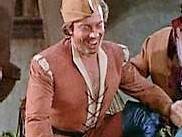 It is a remake of the 1930 version with Dennis King and Jeanette MacDonald, which is unavailable, though there survives a complete colour print that was given to UCLA, which preserved it in 1990. But there also are two non-musical versions: The Beloved Rogue from 1927 (a silent with a musical score) with John Barrymore, Conrad Veidt and Marceline Day and If I Were King in 1938.
Vincent Price narrates. Also in the cast are Billy Vine, Harry McNaughton, Florence Sundstrom, Lucie Lancaster, Raymond Bramley, Gregory Morton, Richard Tone, Ralph Sumpter, G Thomas Duggan, Gavin Gordon and Richard Shannon.
With musicals out of fashion, it proved Grayson's swansong as her last feature.
© Derek Winnert 2016 Classic Movie Review 4761
Check out more reviews on http://derekwinnert.com