The Truman Show ***** (1998, Jim Carrey, Ed Harris, Laura Linney, Noah Emmerich, Natascha McElhone) – Classic Movie Review 235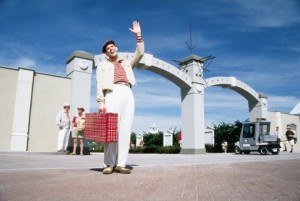 In director Peter Weir's brilliant, impeccably made 1998 fantasy comedy, Jim Carrey excels himself as Truman Burbank, a pleasant young insurance salesman and adjuster living in an ideal seaside town.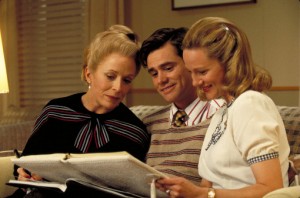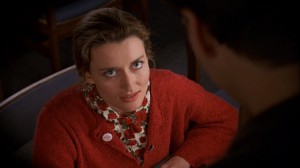 He is married to a pretty nurse Meryl (Laura Linney) and has a buddy Marlon (Noah Emmerich) who pops in from time to time with a six-pack. Life is sweet enough but Truman is still not quite happy. He wants to travel, to escape from his perfect life.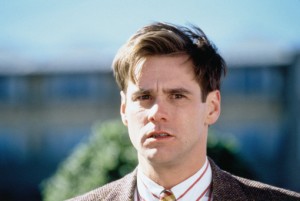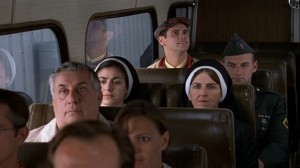 What he doesn't know is that he is the star of the most popular TV show on earth, in which his life is live and everyone else is an actor. One day, Truman begins to notice the artificiality of the life around him, and his curiosity becomes a threat to the show's creator (Ed Harris).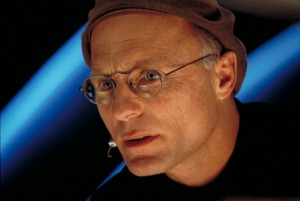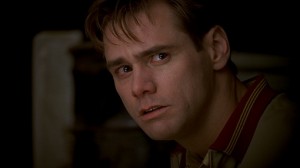 With a witty, perceptive screenplay by producer Andrew Niccol, this clever Big Brother-style, reality TV media satire is both delightfully funny and teasingly eerie. It is a memorable gem from the days when Carrey was comedy king.
Also in the cast are Holland Taylor, Natascha McElhone, Brian Delate, Una Damon, Paul Giamatti, Philip Baker Hall, Blair Slater, Ted Raymond, Peter Krause and Judy Clayton.
It was a big hit, taking $125 million at the US box office.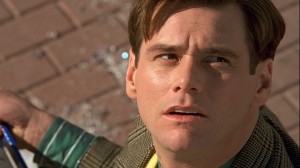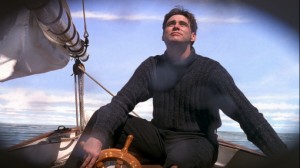 The film was nominated for three Oscars – Best Actor in a Supporting Role (Ed Harris), Best Director (Peter Weir) and Best Writing, Screenplay Written Directly for the Screen (Andrew Niccol), with no wins. That noticeably does not include Carrey, who has never been Oscar nominated.
However, Carrey did win the Golden Globe for Best Performance by an Actor in a Motion Picture – Drama, Ed Harris won for Best Performance by an Actor in a Supporting Role – Motion Picture and Burkhard von Dallwitz and Philip Glass won for Best Original Score – Motion Picture.
© Derek Winnert 2013 Classic Movie Review 235
Check out more reviews on http://derekwinnert.com