The Three Musketeers **** (1948, Lana Turner, Gene Kelly, June Allyson, Vincent Price, Angela Lansbury, Van Heflin, Frank Morgan) – Classic Movie Review 2308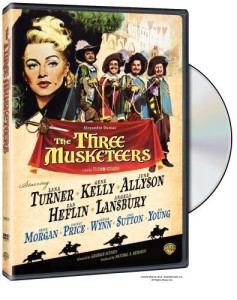 Director George Sidney's 1948 movie casts Gene Kelly who proves inspired casting as an incredibly acrobatic D'Artagnan in MGM's exceptionally plush, colourful and joyful version of the Alexandre Dumas père adventure classic tale, set in 17th century France.
D'Artagnan and his Musketeer comrades Athos (Van Heflin), Porthos (Gig Young) and Aramis (Robert Coote) set out to thwart the plans of the French royal Prime Minister Cardinal Richelieu to usurp King Louis XIII (Frank Morgan)'s power.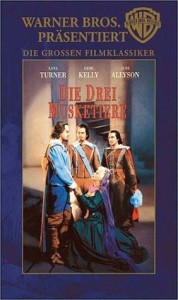 There are lots of cheerfully wayward performances – especially from lovely Lana Turner as Milady De Winter, Vincent Price as Richelieu and Angela Lansbury as the French Queen Anne – but they all fit in beautifully to the brightly coloured scheme of things.
The spoofy tone of screen-writer Robert Ardrey's script is exactly right and there is admirably adroit and nimble direction by Sidney. MGM spares no expense in this spectacular version of the much-filmed story, and this time it has the huge advantage of filming in Technicolor in Robert Planck's bright, eye-catching cinematography.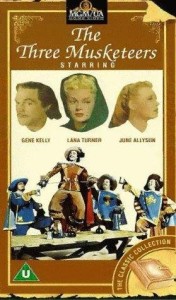 Marie Windsor is excellent in a small uncredited role as a treacherous lady-in-waiting. Also in the cast are June Allyson, Keenan Wynn, John Sutton, Reginald Owen, Patricia Medina (as Kitty), Ian Keith, Richard Stapley, Robert Warwick, Tom Tyler, Arthur Hohl and Byron Foulger.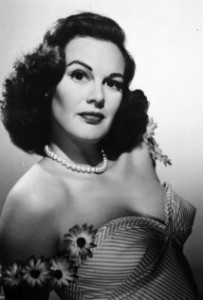 Patricia Medina died on aged 92.
© Derek Winnert 2015 Classic Movie Review 2308
Check out more reviews on http://derekwinnert.com