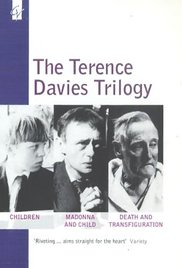 Writer-director Terence Davies's outstanding first film is an impressive achievement in bleak memoir, cohering satisfyingly, though made up from three autobiographical short films made over a period of six years or so. It tells the life of Davies's alter ego Robert Tucker in three segments: Children, Madonna and Child and Death and Transfiguration. Screened together at film festivals throughout Europe and the US as The Terence Davies Trilogy, it won numerous awards.
The opener, Children (1976), written while Davies attended Coventry Drama School and filmed under the auspices of the BFI Production Board, looks at his birth and early life as a boy (Phillip Mawdsley) in a loveless, violent home and at an austere boy's school. The cast also comes with Nick Stringer as Robert's Father, Valerie Lilley as Robert's Mother and Robin Hooper as Robert as a young man.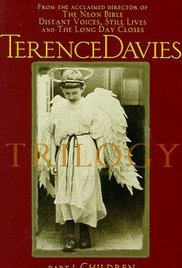 In part two, Madonna and Child (1980), made after Davies went to the National Film School, Davies' alter ego hero Robert is a closeted gay man (Terry O'Sullivan) working in a grim office as a shipping office clerk in Liverpool, while living at home with his strong-willed mother (Sheila Raynor).
Lastly, in Death and Transfiguration (1983), he deals with his mother's death and hypothesises the circumstances of his own death. The film moves back and forth among three periods in Robert Tucker's life: he's an old man (Wilfrid Brambell), near death, in a nursing home at Christmas time; in middle age (Terry O'Sullivan) caring for his cheerful but dying mother; an eight-year-old boy (Iain Munro) at Catholic school.
Davies, who is gay, frequently explores gay themes in his films. Davies's next films were Distant Voices, Still Lives (1988), The Long Day Closes (1992), The Neon Bible (1995) and The House of Mirth (2000). Because Davies finds funding hard to raise and refuses to compromise, his output has been sporadic, with only seven feature films, up to A Quiet Passion in 2016.
© Derek Winnert 2017 Classic Movie Review 5156
Check out more reviews on http://derekwinnert.com