The Temptress *** (1926, Greta Garbo, Antonio Moreno, Lionel Barrymore) – Classic Movie Review 5328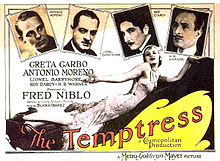 Directors Fred Niblo and Mauritz Stiller's 1926 silent movie classic stars Greta Garbo, who commands the screen playing Elena, a woman who drives men mad with desire and leads them to commit murder and then suicide, which puts her on the streets. She may be a vamp but she only inadvertently destroys the men in her orbit. The poor men who succumb to the ice-maiden's charms are Lionel Barrymore, Roy D'Arcy, Marc McDermott and Latin star Antonio Moreno as Manuel Robledo.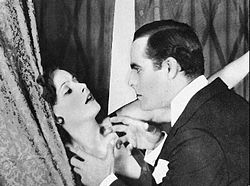 This is most handsomely produced, and extremely well photographed, satisfying MGM silent romantic melodrama. This rare film re-emerged on Turner Classic Movies in the late Nineties, and it is still valuable for Garbo's luminous appearance.
Also in the cast are Virginia Browne Faire, Armand Kaliz, Robert Anderson, Francis McDonald, Hector V Sarno, Inez Gomez, Alys Murrell, Louise Emmons, Roy Coulson, Steve Clemente and Mauritz Stiller.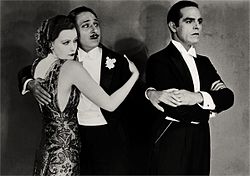 Like Garbo's first Hollywood movie Torrent, it is based on a novel by Vicente Blasco Ibáñez – this time La Tierra di Todos. Dorothy Farnum and Marian Ainslee adapt the novel, the film is shot in black and white by Tony Gaudio and William H Daniels, it is produced by Irving Thalberg, and it is set designed by Cedric Gibbons and James Basevi.
After a disagreement with co-star Moreno, original director Stiller was replaced by Niblo, upsetting Garbo. Stiller's directing methods and personality also led to conflicts with MGM producer Irving Thalberg, who responded by firing him, and Niblo gained the sole on-screen credit.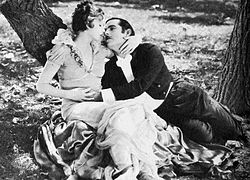 It was accompanied by a new score written by Michael Picton, winner of the Turner Classic Movies' fifth annual Young Film Composers competition, when it was released with Flesh and the Devil and Mysterious Lady on DVD in 2005. The DVD also has an alternate ending. When MGM boss Louis B Mayer saw the film viewed, he felt depressed and ordered a happier ending, and cinemas in 1926 were given the option of which ending to show. Now we can see both.
 © Derek Winnert 2017 Classic Movie Review 5328
Check out more reviews on http://derekwinnert.com