The Taking of Pelham 123 ****½ (1974, Walter Matthau, Robert Shaw, Martin Balsam, Hector Elizondo, Earl Hindman, Jerry Stiller, Tony Roberts, James Broderick, Kenneth McMillan) – Classic Movie Review 4007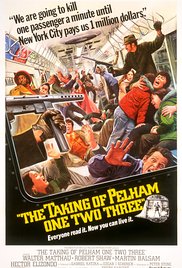 It has been remade twice, but director Joseph Sargent's original super-charged 1974 The Taking of Pelham 123 is the real-deal business.
Pelham 123 is the New York subway train that brutal crook Mr Blue (Robert Shaw), his sneezy sidekick Mr Green (Martin Balsam) and their little gang of Mr Grey (Hector Elizondo) and Mr Brown (Earl Hindman) decide to hijack, for $1 million ransom. However, the cynical, racist, wisecracking transport detective, Police Lieutenant Zachary Garber (Walter Matthau), has other ideas…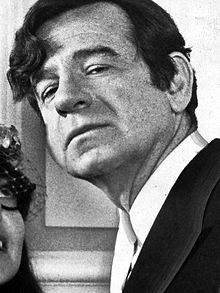 This is a tremendous, intelligent, sizzlingly exciting action crime thriller, packed with a precious cargo of great, edge-of-seat suspense, excellent, realistic performances and convincing dialogue riddled with wry humour. There is a really special ensemble cast and, above all, it is particularly satisfying to see Matthau relishing one of his rare serious roles for once.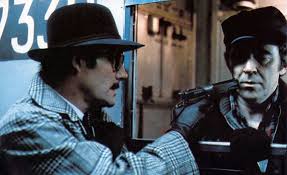 Sargent directs it all extremely incisively and sharply indeed on the flavoursome grungy Manhattan locations of the day. It is nail-biting stuff, with a cute ending, though perhaps it won't make your train journey home any happier.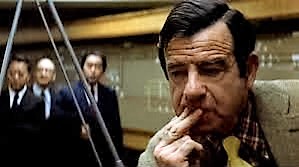 Also in the cast are James Broderick as the train conductor Denny Doyle, Tony Roberts, Jerry Stiller, Kenneth McMillan, Dick O'Neill, Lee Wallace as the Mayor of New York City, Tom Pedi, Beatrice Winde, Nathan George, Rudy Bond, Doris Roberts, Julius Harris, Cynthia Belgrave, Anna Berger, Gary Bolling, Carol Cole, Alex Colon, Joe Fields, Mari Gorman, Michael Gorrin, Thomas La Fleur, Marîa Landa, Louise Larabee, George Lee Miles, Carolyn Nelson, Eric O'Hanlan, Barry Snyder, Walter Jones, Jerry Holland, Robert Weil, Tim Myers, Simon Deckard, Sal Viscuso, Tony Fasce and Burtt Harris.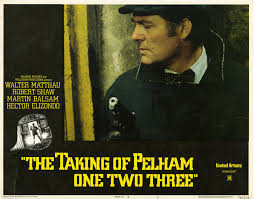 The real-life Mayor of New York City John Lindsay stepped in to persuade the reluctant New York City Transit Authority to give permission for the all-important location filming. For many years after the Transit Authority banned any train leaving Pelham station at 1:23 and even now the dispatchers have generally avoided scheduling a Pelham train at 1:23.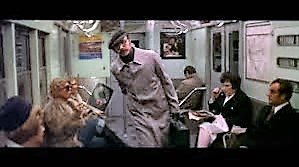 Peter Stone makes a grand job of the screenplay, based on the 1973 novel by Morton Freedgood, writing under the pen name of John Godey. David Shire's score is a Seventies thriller highspot.
It was remade for TV in 1998 and again for the cinema in 2009.
© Derek Winnert 2016 Classic Movie Review 4007
Check out more reviews on http://derekwinnert.com