The Stepfather **** (1987, Terry O'Quinn, Jill Schoelen, Shelley Hack) – Classic Movie Review 4402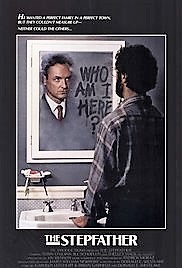 Director Joseph Ruben's 1987 horror thriller is an effective, excellent, creepy chiller from a Donald E Westlake story.
Terry O'Quinn is most chilling as a timid-seeming psychopath who marries widows and goes into a murderous rage. Now he moves to another town where he remarries a widow (Shelley Hack) with a teenage daughter (Eighties scream queen Jill Schoelen) and prepares to murder his entire family all over again.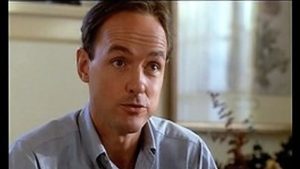 There is plenty of suspense undercut by sidetracking black humour in a tautly handled, intelligent picture, carefully scripted by the novel's author. The slick and satisfying result is well above average for the horror course.
Also in the cast are Charles Lanyer, Stephen Shellen and Robyn Stevan.
Carolyn Lefcourt and Brian Garfield also worked on the screen story.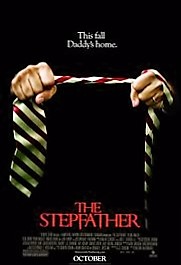 A sequel, Stepfather II: Make Room for Daddy, followed in 1989, with Stepfather III in 1992. And it was remade in 2009 as The Stepfather.
The story is loosely based on the life of John List, from New Jersey, who killed his family in 1971, and was on the run until 1989, till TV's America's Most Wanted prompted his capture.
© Derek Winnert 2016 Classic Movie Review 4402
Check out more reviews on http://derekwinnert.com