The Spy with My Face *** (1965, Robert Vaughn, David McCallum, Senta Berger, Leo G Carroll, Sharon Farrell) – Classic Movie Review 4742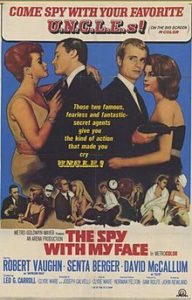 The November 1964 60-minute-slot The Man from U.N.C.L.E. TV episode called The Double Affair had half an hour of scenes added to bring it up to nearer the desired 90 minutes for director John Newland's 1965 cinema feature film spinoff, which was second U.N.C.L.E. film. As with To Trap a Spy, there are added doses of sex and violence, new sub-plots and guest stars that were not in the original TV episodes.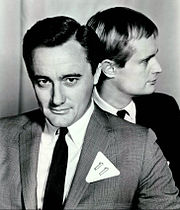 A suitably incredible plot has American spy chief Mr Waverly (Leo G Carroll) sending his agents Napoleon Solo and Illya Kuyakin (Vaughn and McCallum) to Switzerland to do battle with THRUSH enemy agents headed by Darius Two (Michael Evans), Serena (Senta Berger), and Vaughn's double, as THRUSH tries to steal a super weapon by substituting an evil double for Solo.
It is daft and campy but pacy, amusing and entertaining, if stronger on Sixties spoofy satirical style and parody fun than on thrills, with appealing appearances by the regulars. Sharon Farrell also stars as Solo's latest girlfriend, stewardess Sandy Wister.
It was released in US cinemas in 1966 as a double feature with To Trap a Spy.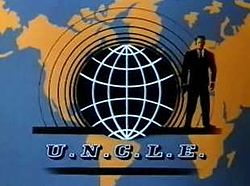 U.N.C.L.E. of course stands for United Network Command for Law and Enforcement.
The supposed Swiss Alps scenes were shot at the Griffith Park Observatory in California.
The sequences added to the The Double Affair for this feature were reused in The Four-Steps Affair and The Dippy Blonde Affair episodes of the TV series.
Also in the cast are Donald Harron, Jennifer Billingsley, Paula Raymond, Harold Gould, Fabrizio Mioni, Bill Gunn and Donna Michelle.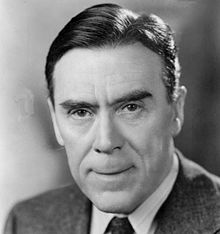 Leo G Carroll also played Mr Waverly in the TV spin-off series, The Girl from U.N.C.L.E., becoming only the second actor on American TV to star as the same character in two separate series. Carroll appeared in six Alfred Hitchcock films: Rebecca (1940), Suspicion (1941), Spellbound (1945), The Paradine Case (1947), Strangers on a Train (1951) and North by Northwest (1959).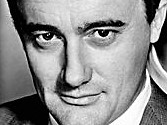 RIP Robert Vaughn, who died of leukaemia on 11 November 2016, aged 83.
© Derek Winnert 2016 Classic Movie Review 4742
Check out more reviews on http://derekwinnert.com