The Space Children ** (1958, Adam Williams, Peggy Webber, Michel Ray, Jackie Coogan) – Classic Movie Review 4042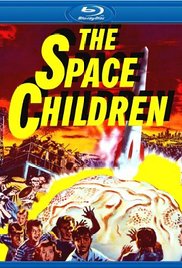 'Slowly…and with horror the parents realized THEIR CHILDREN WERE THE SLAVES OF THE THING FROM OUTER SPACE!'
Director Jack Arnold's 1958 Paramount movie is a slice of some simple sci-fi silliness with a peace-mongering moral message that was unusual in the generally pro-war American movies of the Fifties. It stars Adam Williams, Peggy Webber, Michel Ray and Jackie Coogan.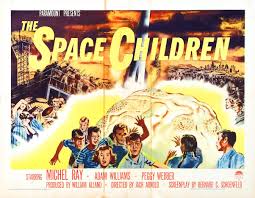 Bernard C Schoenfeld writes the screenplay from the story by Tom Filer, in which a throbbing alien brain that lives in a cave instructs the children of men who work at a rocket site to destroy a nuclear warhead that is set to blow up planet Earth.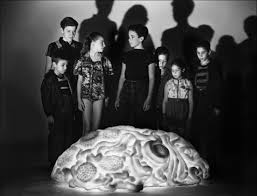 But, of course, both the message and the movie seem woefully dated today. However, the film remains an interesting, and even quite charming relic of its time.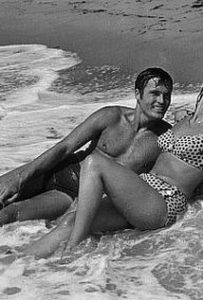 Also in the cast are Johnny Crawford, Sandy Drescher, Richard Shannon, Johnny Washbrook, Russell Johnson (1924–2014), Raymond Bailey, Larry Pennell, Peter Baldwin, David Bair, Eilene Janssen and Ty Hardin, acting under his real name of Hungerford (he is Orison Whipple Hungerford Jr). This was the year Hardin landed his own TV show, Bronco, which ran from 1958 to 1962. He had a few brief years of film success: Merrill's Marauders (1962), The Chapman Report (1962) PT 109 (1963), Wall of Noise (1963), Palm Springs Weekend (1963) and Battle of the Bulge (1965).
© Derek Winnert 2016 Classic Movie Review 4042
Check out more reviews on http://derekwinnert