The Snake Pit **** (1948, Olivia de Havilland, Leo Genn, Mark Stevens, Celeste Holm, Glenn Langan, Leif Erickson, Beulah Bondi. Lee Patrick) – Classic Movie Review 4178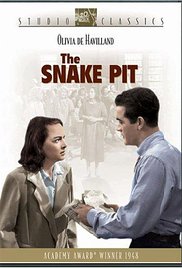 Director Anatole Litvak's brutal and gruelling 1948 drama features a blistering Oscar-nominated Best Actress performance from Olivia de Havilland that shines through this tale of a woman committed to an asylum who leaves before she is cured and is returned in a more dangerously disturbed state.
De Havilland plays Virginia Stuart, who descends into paranoia soon after marriage to the handsome Robert Cunningham (Mark Stevens). The movie had six Oscar nominations, but won only for Best Sound, Recording.
Three years after Alfred Hitchcock's Spellbound, Litvak's ground-breaking film takes a more sombre and serious look at mental breakdown – though it suggests shock treatment as a valid cure – effectively mixing documentary-style naturalism and forthright melodrama.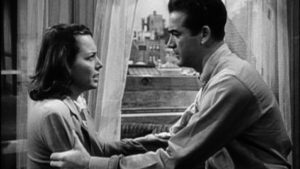 De Havilland won the 1948 New York Critics' Best Actress award unanimously and the Best Actress award at the Venice Film Festival 1949.
Though it had an A certificate in Britain, it carried a special proviso that no one under 16 was to be admitted to the cinema, making it a forerunner of the X certificate.
Also in the cast are Leo Genn, Celeste Holm, Glenn Langan, Leif Erickson, Beulah Bondi, Lee Patrick, Natalie Schafer, Helen Craig, Ann Doran, Betsy Blair, Minna Gombel, Frank Conroy and Ruth Donnelly.
In ancient times, the mentally ill were thrown into a pit of snakes, with the idea that it would make a normal person insane, therefore it would make a mad person sane.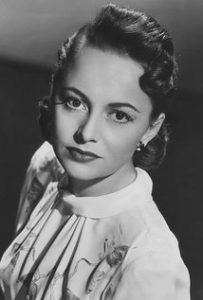 De Havilland went on to win her second Oscar for Best Actress the following year for The Heiress. She previously won for To Each His Own (1946). She was 100 on July 1 2016.
© Derek Winnert 2016 Classic Movie Review 4178
Check out more reviews on http://derekwinnert