The Sleeping Cardinal [Sherlock Holmes' Fatal Hour] *** (1931, Arthur Wontner, Ian Fleming, Norman McKinnel, Philip Hewland, Minnie Rayner, Leslie Perrins) – Classic Movie Review 4478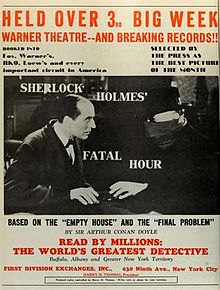 Director Leslie S Hiscott's suspenseful 1931 British mystery thriller stars Arthur Wontner in the first of his five performances as Sherlock Holmes in a new screen story that finds the great detective on the trail of dastardly smugglers. Of course it is no shock when Holmes discovers that Professor Moriarty (Norman McKinnel) is up to his old tricks, gleefully resorting to banknote forgery and murder.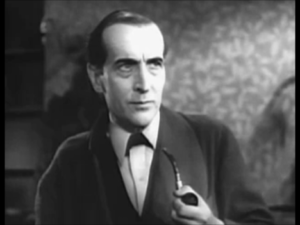 After being told for years that he looked like Arthur Conan Doyle's creation, Wontner was finally cast as Holmes at the age of 56  and wore a toupée in the first three films to hide his bald spot and look younger, since Holmes retired at 50 in the novels.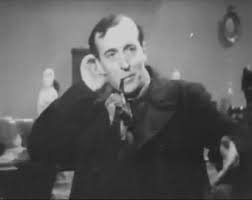 Age apart, the ideally cast Wontner makes an excellent Holmes, and Ian Fleming a memorable Dr Watson, though the movie is a rather basic production that sometimes lacks enough of the required doses of surprise and atmosphere. But McKinnel and Philip Hewland and are fine as Moriarty and Inspector Lestrade, and Minnie Rayner is amusing as the housekeeper, Mrs Hudson. In a notable change from Doyle's character, Ronald Adair (Leslie Perrins) is a card cheat, who hears a voice from a painting of a cardinal threatening to expose him unless he joins a counterfeit money conspiracy.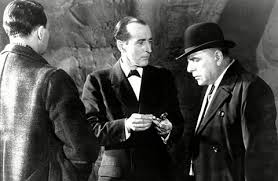 Though the screenplay by Leslie S Hiscott, Cyril Twyford and H Fowler Mear is not based on any particular one of Conan Doyle's Holmes stories, it draws inspiration from The Adventure of the Empty House and The Final Problem. Like all Wontner's films as Holmes, it has a then contemporary Thirties setting.
Also in the cast are Jane Walsh, Gordon Begg, William Fazan, Sidney King, Louis Goodrich, Charles Paton and Harry Terry.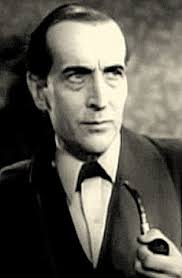 The Sleeping Cardinal was a hit, so producer Julies Hagen rushed a second film into production, The Missing Rembrandt (now a lost film), reuniting Hiscott with Wontner, Fleming and Hewland, released in 1932. That was followed by The Sign of Four: Sherlock Holmes' Greatest Case, The Triumph of Sherlock Holmes (1935) and the final film, Silver Blaze, in 1937.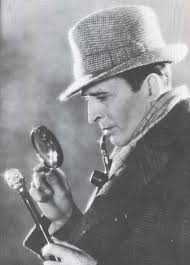 © Derek Winnert 2016 Classic Movie Review 4478
Check out more reviews on http://derekwinnert.com