The Skeleton Key ** (2005, Kate Hudson, Peter Sarsgaard, John Hurt, Gena Rowlands, John Hurt, Joy Bryant ) – Classic Movie Review 4283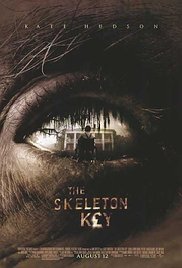 Kate Hudson stars as Caroline Ellis, who takes a job as live-in carer at the Louisiana plantation house of elderly Violet Devereaux (Gena Rowlands) looking after her paralysed and mute husband Ben (John Hurt).
Rowlands's Violet entrusts Caroline (Hudson) with the title key that unlocks every door, including one to an attic room that holds mirrors banished from all the house's walls and artifacts connected to black magic…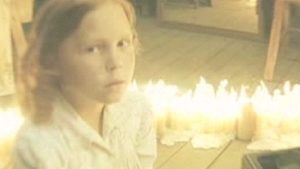 Director Iain Softley's slick 2005 horror thriller from the pen of Ehren Kruger, the writer of The Ring (2002), struggles to be plausible and inventive, and runs out of steam half way. The twist isn't much of a surprise and the shock ending is baffling. But the movie does look good, is intriguing and provides meaty roles for Hudson and Rowlands, who chew into their parts with relish.
© Derek Winnert 2016 Classic Movie Review 4283
Check out more reviews on http://derekwinnert