The Sixth Sense ***** (1999, Bruce Willis, Haley Joel Osment) – Classic Movie Review 131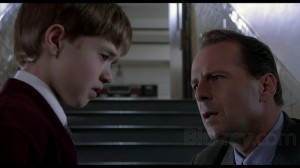 'I see dead people' – Cole Sear. Bruce Willis gives one of his best ever performances in this captivating, chilling and unique 1999 suspense thriller with a unique take, a brilliantly stylish way of going about things and an eerie twist in its tale.
It always seems like it going to be a horror movie, but it twists and turns hypnotically in its own special way. At its heart, it's not really a chiller at all. It's a devastating human story about loss and an unforgettable study in the redeeming power of love and the need to let go.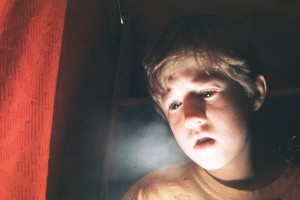 Great away from action movies for once, Willis warmly plays Malcolm Crowe, a brilliant paediatric psychologist, who takes on the task of trying to cure a young, nine-year-old boy named Cole Sear, who claims he can see dead people. His chilling 'I see dead people' has become one of the all-time greatest movie lines. Little Haley Joel Osment, then aged 11, plays Cole, and he's a screen natural, in a quite brilliant performance.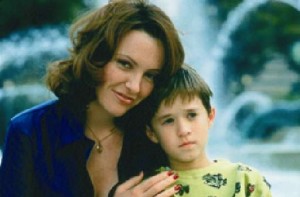 Willis becomes a bit obsessed with helping the kid, whose mom is distraught, but that doesn't please his wife too much. However Willis presses on, thinking he's the boy's only salvation.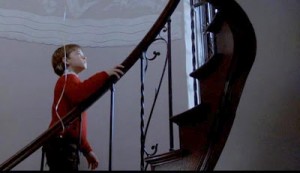 The Sixth Sense became an instant classic was it was released in 1999. It is handled with immense conviction, authority and style by writer-director M Night Shyamalan, who has since struggled to repeat its almost freakish, once-in-a-lifetime success.
Unusually, Shyamalan filmed The Sixth Sense in sequence, hoping for emotional resonance from his actors. It clearly must have paid off.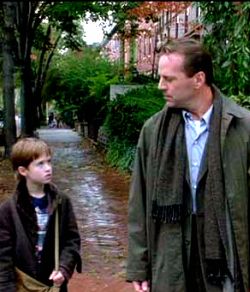 Toni Collette (as the boy's mom, Lynn), Olivia Williams (as Willis's wife Anna Crowe) and Donnie Wahlberg (as Vincent Grey) help out in the reliable acting department, skilfully fleshing out their rather stock-situation characters. Shyamalan has a cameo as the doctor who examines the boy after the birthday party. Cinematographer Tak Fujimoto's images and James Newton Howard's score help to bring added polish to an already incredibly stylish movie.
Shyamalan says his story was inspired by an episode of the 1991-96 TV series Are You Afraid of the Dark?
Osment graduated from New York University's Tisch School of the Arts in 2011. He was paid only $150,000 for The Sixth Sense, but $1million for Pay It Forward (2000) and $2million for Artificial Intelligence: AI.
© Derek Winnert 2013 Classic Movie Review 131
Check out more reviews on http://derekwinnert.com/