The Silence of the Hams [Il Silenzio dei Prosciutti] * (1994, Ezio Greggio, Dom DeLuise, Billy Zane, Joanna Pacula, Charlene Tilton, Martin Balsam, Rip Taylor, Shelley Winters) – Classic Movie Review 5013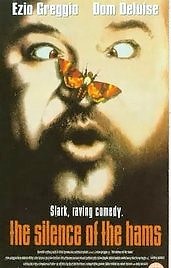 Writer-producer-director- star Ezio Greggio's 1994 comedy is a horrible, laugh-free parody of The Silence of the Lambs (1991) and other killer thrillers, mainly Psycho (1960).
It is opportunist and pathetic and lacks the imagination to have any new ideas separate from the chiller originals. Cameos from chiller directors Joe Dante and John Carpenter don't help. Martin Balsam, playing Detective Martin Balsam, is there only to send up his role in Psycho. And, generally, everyone is embarrassed.
Billy Zane stars as a character called Joe Dee Foster, a rookie FBI agent desperately seeking a serial killer. Dom DeLuise does squeeze out the odd smile as Dr Animal Cannibal Pizza, the pizza and body part-eating psycho Zane goes to for help.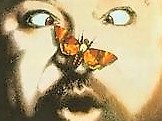 Jo Dee's girlfriend, Jane Wine (Charlene Tilton), has stolen $400,000 from her greedy boss Mr Laurel (Rip Taylor). Lost in a special effects storm, she stops at the Cemetery Motel, where the owner, Antonio Motel (Ezio Greggio), is dominated by his insane mother Mrs Motel (Shelley Winters).
Also in the cast are Joanna Pacula as Lily Wine, Stuart Pankin as Inspector Pete Putrid, John Astin as The Ranger, Phyllis Diller as the Old Secretary, Bubba Smith as Olaf, Larry Storch as the Sergeant, Henry Silva and Marshall Bell.
It is an American co-production with Italy, where it was known as Il Silenzio dei Prosciutti, and was produced by Italian Prime Minister Silvio Berlusconi.
I'm not quite sure how the title joke works in Italian, as The Silence of the Lambs was known as Il Silenzio degli Innocenti there.
© Derek Winnert 2017 Classic Movie Review 5013
Check out more reviews on http://derekwinnert.com