The Shootist ***** (1976, John Wayne, Lauren Bacall, Ron Howard, James Stewart, Richard Boone, Hugh O'Brian) – Classic Movie Review 2578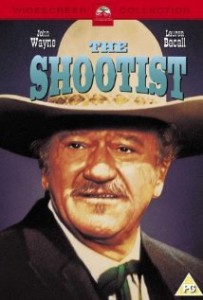 Director Don Siegel's superb, haunting 1976 character-driven Western stars John Wayne in his final role as aging gunfighter John Book, who is struck down not by a baddy's bullet but by terminal cancer, as Wayne was in real life.
This elegiac, thoughtful, moving film about old age, illness and death, cannily exploring the Wayne legend, is impeccably played and beautifully written by Miles Hood Swarthout and Scott Hale (based on the novel by Glendon Swarthout).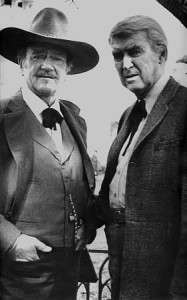 Lauren Bacall gives a touching performance as the widow woman Bond Rogers, mother to Gillom Rogers (Ron Howard), who takes Wayne's Books in as a lodger, and James Stewart also excels as the old doc, Dr Hostetler. Their casting is just right and they are so effective that it's a pity they don't have more screen time.
After the doc tells him has only a month or two left, Books takes a room in Bacall's boarding house but Howard recognises him and tells his mom. Though Bacall doesn't like shootists, she mellows when he tells her he's dying. Wayne looks for one last fight, so he can die with dignity.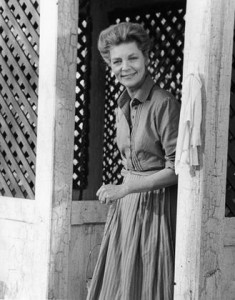 Siegel directs with a level of precision and intensity that's rare in the movies, employing top names of cinematographer Bruce Surtees and scorer Elmer Bernstein to the greatest advantage. It's an impeccably made movie. Robert F Boyle and Arthur Jeph Parker were Oscar nominated for Best Art Direction-Set Decoration.
Poignantly, the plot parallels Wayne's real-life battle against cancer and Bacall's caring for her similarly afflicted husband Humphrey Bogart. The film is a brave, surprising and dignified farewell from Wayne. But, alas, it is undeniably depressing and the paying public rejected this and the only two other films in which his character died. Clint Eastwood faced the same problem in his movies. Despite  favourable reviews, the movie proved to be one of Wayne's least successful movies.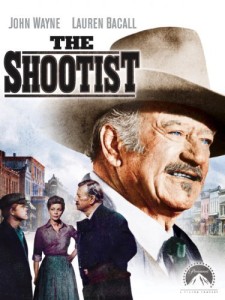 Also in the iconic cast are Bill McKinney, Richard Boone, Scatman Crothers, Sheree North, John Carradine, Hugh O'Brian as Pulford, Harry Morgan and Rick Lenz.
Filmed at Carson City, Nevada.
Stewart agreed to play the short role after Wayne requested him but his brief filming was marred by his hearing difficulties, causing him and Wayne to muff their lines in their main scene together.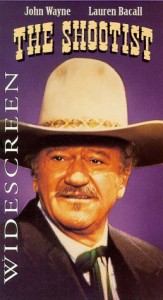 Wayne was struck down by flu and hospitalised for a fortnight with the production shut down for two weeks. He had been found to have stomach cancer in 1975 but it had gone into remission before filming began. His left lung and several ribs were removed in surgery in 1964.
Books's horse Ol Dollar was Wayne's own horse named Dollar.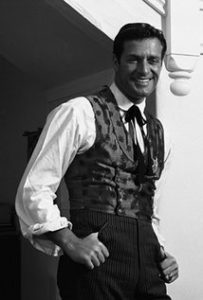 Hugh O'Brian, star of TV's The Life and Legend of Wyatt Earp (1955–1961), died on aged 91.
© Derek Winnert 2015 Classic Movie Review 2578
Check out more reviews on http://derekwinnert.com