The Seasoning House * (2012, Rosie Day, Sean Pertwee, Kevin Howarth) – Movie Review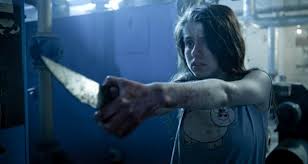 Special effects man Paul Hyett makes his director debut with this very competently made but repellent, exploitative horror thriller that follows familiar, threadbare, bad-karma lines and piles on gruesome details and chilling shocks with diminishing returns. The film's first half offers appalling acts of rape and the second act appalling acts of revenge. No, that's not really OK.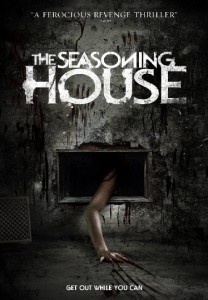 No quarrels with the acting. Rosie Day does an excellent job in her movie debut as Angel, a deaf mute who sees her parents killed in some mid-nineties Balkans civil war and is taken off by soldiers to The Seasoning House, a grungy brothel where she's treated like a slave caring for the young prostitutes, drugging them and cleaning up after them. Somehow, and totally unconvincingly, she escapes, crawling around in the labyrinth of the building's ventilation system, evading her captors and doing her revenge stuff.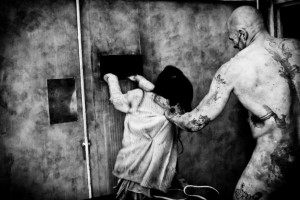 Sean Pertwee makes a more than reasonable, and surprisingly convincing, job of his appalling villain character, a grim and nasty soldier who turns up with his men at the House. They're the same soldiers who killed Angel's family. Her revenge is going to be sweet – and vile of course. Kevin Howarth is also a powerfully menacing presence as Viktor, the sadist who runs the brothel.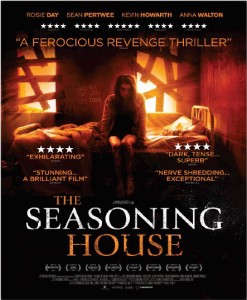 Hyatt says he's accessing Pan's Labyrinth, but that was an entirely different kind of chiller, and a minor masterwork that had appeal and likeability. I guess some people, diehard horror fans especially, could be frightened or excited by The Seasoning House, but it's hard to imagine anyone admiring it, let alone liking it. It's hard to shake off its memory weeks later, but that's not a good thing.
© Derek Winnert 2013 Movie Review
Check out more reviews on http://derekwinnert.com