The Scarf *** (1951, John Ireland, Mercedes McCambridge, Emlyn Williams, James Barton, Lloyd Gough, Basil Ruysdael) – Classic Movie Review 3764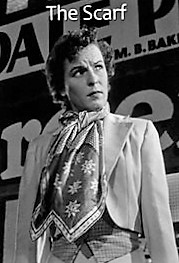 Writer-director Ewald André Dupont's weird and wonderful screenplay pits John Howard Barrington (played by John Ireland) and his sidekick, Cash and Carry Connie Carter (played by Mercedes McCambridge), a scarf-wearing waitress not averse to belting out a tune or two, against the forces of the establishment, as personified by Emlyn Williams as the psychiatrist, Dr David Dunbar.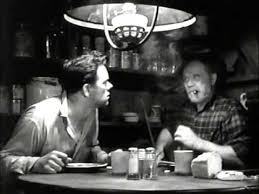 In the story by Isadore G Goldsmith and Edwin A Rolfe, the amnesiac Barrington is being held in an asylum for the criminally insane for the scarf-strangulation murder of his sweetheart. It is a crime he has no memory of committing, so he breaks out in an attempt to find out the truth. Did he actually kill her using her scarf, or not?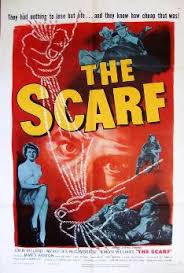 He finds refuge on the turkey-raising ranch of Ezra Thompson (James Barton) and then goes to Los Angeles to visit his oldest friend, Dunbar, who repeats that he witnessed Barrington's crime, and betrays him to the police.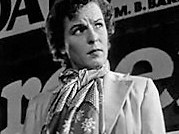 Dupont's 1951 movie is an unusual film-noir concoction that may slip into the realms of being pretentious now and again, but succeeds overall thanks to being a genuine intriguing oddity, with an involving mystery, careful characterisations and taut pacing, as well as being distinguished by the three exceptional lead performances, particularly Ireland's.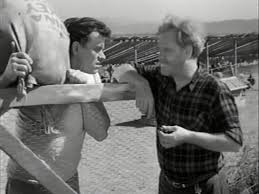 Also in the cast are James Barton, Lloyd Gough, Basil Ruysdael, David Wolfe, Harry Shannon, David McMahon, Chubby Johnson, Frank Jenks, Emmett Lynn, John Merrick, Lyle Talbot, King Donovan,, O Z Whitehead, Frank Richards, Sue Casey, Celia Lovsky and Dick Wessel.
© Derek Winnert 2016 Classic Movie Review 3764
Check out more reviews on http://derekwinnert.com