The Satan Bug **** (1965, George Maharis, Richard Basehart, Anne Francis, Dana Andrews) – Classic Movie Review 6252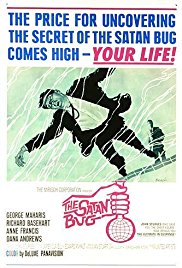 Richard Basehart stars as the power-mad villain Dr Gregor Hoffman, who acquires a germ warfare lab's mislaid bottle of a virus (The Satan Bug) that could destroy civilisation, in director John Sturges's jolly 1965 crime, mystery, sci-fi suspense romp based on Alistair MacLean's novel (writing as Ian Stuart).
With this storyline and these characters, it plays like it is one of those children's Saturday morning serials of long ago, but it is all dressed up for grown-ups with adult pretensions.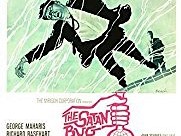 It is well scripted by James Clavell and Edward Anhalt, slickly packaged by producer John Sturges, smartly photographed in colour by Robert Surtees, and crisply directed by Sturges, with a strong cast and a good Jerry Goldsmith score. It also stars George Maharis, Anne Francis and Dana Andrews.
All in all, it is surprisingly entertaining, involving and effective.
Also in the cast are Edward Asner, Frank Suton, John Larkin, Henry Beckman, Richard Bull, Martin Blaine, Simon Oakland, Russ Bender, Harry Rhodes, Harry Lauter and John Clarke.
© Derek Winnert 2017 Classic Movie Review 6252
Check out more reviews on http://derekwinnert.com