The Saga of Gosta Berling [Gösta Berling's Saga] **** (1924, Greta Garbo, Lars Hanson) – Classic Movie Review 5324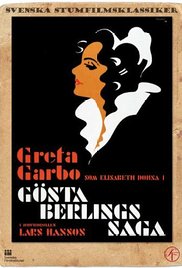 In this extremely intriguing curio 1924 Swedish silent movie epic, Greta Garbo stars as Elizabeth Dohna in her first leading part in a feature-length film, co-starring Lars Hanson, and directed by her mentor, the celebrated Mauritz Stiller.
Hanson plays defrocked minister Gösta Berling, who arrives at the manor house of countess Märtha Dohna (Ellen Hartman-Cederström) to be tutor her beautiful stepdaughter Elizabeth (Garbo) and they fall in love.
It is a beautifully filmed, bona fide silent classic, full of memorable scenes.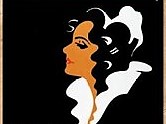 The Swedish Film Institute restoration version runs 
Her next film is The Joyless Street. Garbo made a relatively small number of films, just 13 silent movies (one of them, The Divine Woman, lost) and 15 talkies up to Two-Faced Woman in 1941.
 © Derek Winnert 2017 Classic Movie Review 5324
Check out more reviews on http://derekwinnert.com