The Rookie **** (2002, Dennis Quaid, Rachel Griffiths, Brian Cox, Jay Hernandez, Beth Grant) – Classic Movie Review 4114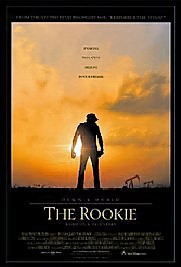 Director John Lee Hancock's 2002 movie is a warm-hearted, expertly done, fact-based Disney drama about a Texas former professional baseball player called Jim Morris. He is a Texas high school chemistry teacher and coach of the school's baseball team who vows to make it back to the big time as a coach and take his team back into the Major Leagues.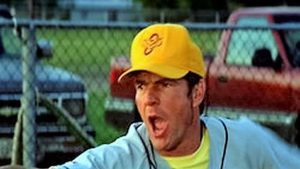 Hitting a home run, Dennis Quaid gives a strong, charismatic performance as a man obsessed to the point of neglecting his wife Lorri (Rachel Griffiths) and family. Live action family film The Rookie treads familiar territory, but it turns out to be a little winner. It's Quaid at his best, Griffiths gives a highly competent turn and Scotland's Brian Cox does well, even if he is oddly cast as Quaid's dad.
Also in the cast are Jay Hernandez as Joaquin 'Wack' Campos, Beth Grant, Angus T Jones, Rick Gonzalez, Chad Lindberg, Angelo Spizzirri, Royce D Applegate, Russell Richardson, Raynor Scheine (as Frank), David Blackwell, Blue Deckert, Daniel Kamin, Rebecca Spicher, J.D. Evermore (Relief Pitcher) and Seth Spiker.
Mike Rich's screenplay is based on a true story.
Raynor Scheine (born as Raynor Johnson on 19 January 1942) is also known for Ace Ventura: Pet Detective, My Cousin Vinny and Transamerica.
© Derek Winnert 2016 Classic Movie Review 4114
Check out more reviews on http://derekwinnert