The Rookie ** (1990, Clint Eastwood, Charlie Sheen, Raul Julia, Sonia Braga, Tom Skerritt, Lara Flynn Boyle, Pepe Serna, Mara Corday) – Classic Movie Review 4113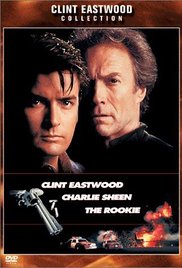 Director Clint Eastwood's violent, nasty 1990 police thriller stars Eastwood yet again as Nick Pulovski, a maverick short-tempered veteran LA cop (absolutely not Dirty Harry!) determined to find the man who murdered his former partner. He teams up with a wealthy, quiet, clean-cut rookie new partner David Ackerman (Charlie Sheen), who is haunted by guilt over his brother's death. The duo come up against a German criminal called Strom.
Eastwood directs vigorously, throwing in the whole A-Z gamut catalogue of car chases, killings and stunts.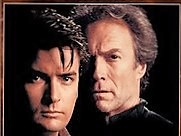 The Rookie is routine, reprehensible and often ridiculous but it is energetically acted and made, and does provide some basic thriller entertainment.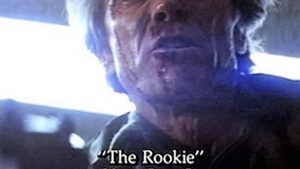 Down on their luck co-stars Raul Julia and Sonia Braga play the German bad guys Strom and Liesl recklessly, like there's no tomorrow. Eastwood's friend and Tarantula co-star Mara Corday has her fourth and last support role in one of his movies, as interrogator number 2.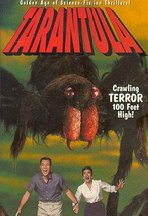 Also in the cast are Tom Skerritt, Lara Flynn Boyle, Pepe Serna, Marco Rodriguez, Pete Randall, Donna Mitchell, Hal Williams, Xander Berkeley, Tony Plana and David Sherrill.
© Derek Winnert 2016 Classic Movie Review 4113
Check out more reviews on http://derekwinnert