The Rockford Files: Backlash of the Hunter **** (1974, James Garner, Lindsay Wagner, Joe Santos, William Smith, Nita Talbot, Stuart Margolin, Bill Mumy, Michael Lerner) – Classic Movie Review 3489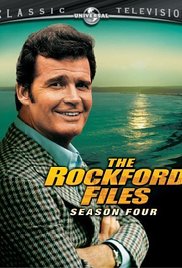 James Garner creates the role he was born for – the cynical ex-convict turned private eye Jim Rockford who investigates cases the cops can't solve – in this extremely engaging pilot for his hit TV series that ran for six seasons (122 episodes, 1974-1980).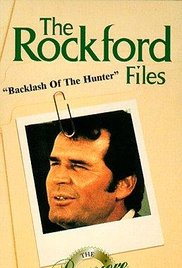 In his first case, Rockford helps a down-and-out homeless man's beautiful young daughter Sara Butler (Lindsay Wagner) discover if her father was murdered when she hires him to investigate after the LAPD give up trying to solve why he has been found dead beneath a pier two months earlier.
A superlative performance by Garner – a winning mix of charm, aggression and chivalry – Stephen J Cannell and Roy Huggins's script's good sense of humour and respect for the private eye genre, and the LA location filming add up to a top TV show.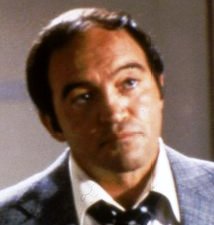 Joe Santos co-stars as Lieutenant Dennis Becker, a much-loved series regular. He died on aged 84.
Robert Donley plays Rockford's dad Rocky in this pilot, Noah Beery Jnr's part in the series.
Also in the cast are William Smith, Nita Talbot, Stuart Margolin as Angel Martin, Bill Mumy, Michael Lerner, Pat Renella, Ted Gehring, Joshua Bryant, Bill Quinn, Robert Williams, Claude Johnson, Mike Steele, Luis Delgado and Jack Garner.
Garner played another famous private eye in the 1968 movie Marlowe.
In September 2016 it was announced that Universal Pictures is bringing in Chuck Hogan, whose novel Prince of Thieves was the basis for the Ben Affleck-directed crime thriller The Town, to rewrite The Rockford Files for Vince Vaughn to star.
© Derek Winnert 2016 Classic Movie Review 3489
Link to home page for more reviews derekwinnert.com