The Red Desert [Il Deserto Rosso] **** (1964, Monica Vitti, Richard Harris, Carlo Chionetti) – Classic Movie Review 73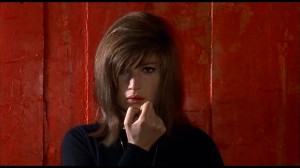 Monica Vitti gives an extremely fine, distinguished study of a woman on the verge as a dangerously mentally disturbed Italian housewife and mother, who engages in a desperate affair with a visiting engineer (Richard Harris), the close buddy of her handsome factory manager husband (Carlo Chionetti). Michelangelo Antonioni's engrossing study in alienation was the proud winner of the 1964 Golden Lion at Venice.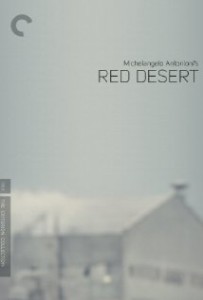 Relishing his first colour movie, Antonioni (1912-2007) ensures The Red Desert (Il Deserto Rosso) is a startling visual treat in astounding colour cinematography by Carlo di Palma, with Antonioni even repainting the old town of Ravenna (in Northern Italy's Emilia-Romagna region) to convey emotions through colour symbols. In contrast to the tourist view of Italy, Ravenna is shown as a troubled town in an industrial wasteland area afflicted by terrible weather, foggy, wet and freezing, and factory-waste pollution.
Ravenna's troubled nature no doubt reflects the heroine's. Giuliana feels unloved and sick, like the Italian countryside and nation in 1964, Antonioni (born in Ferrara, Emilia-Romagna) seems to be saying.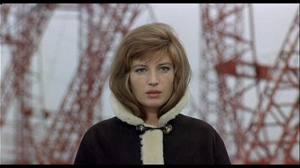 The Red Desert is a very considerable, enduring, now neglected achievement, coming near to, even if it is arguably not quite at, the peak of some of the other great Antonioni works (Blow Up, L'Eclisse, L'Avventura, La Notte).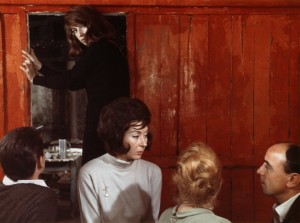 A little out of place and his comfort zone, Harris (dubbed into Italian by Giuseppe Rinaldi) nevertheless gives a worthwhile turn too. But it is mainly down to Vitti's eye-catching performance that it works so well. Unfairly, there were no awards for Vitti.
Harris quit the shoot after a row with Antonioni. Harris had asked why he had to walk diagonally across a yard. Antonioni said: 'Don't ask me why. You're an actor, just do it.'
© Derek Winnert 2013 Classic Movie Review 73
Check out more reviews on http://derekwinnert.com