The Quiet Man ***** (1952, John Wayne, Maureen O'Hara) – Classic Movie Review 62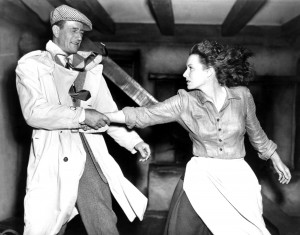 Winning his all-time-record fourth (and last) Best Director Oscar, director John Ford is totally in his element in this delightful, boisterous, good-natured 1952 movie. A double Academy Award winner, it is sparkily written Frank S Nugent and based on a story by Maurice Walsh.
Working with three of his favourite stars and many of his beloved character actors in support, Ford evidently relishes all the extravagant flavour and atmosphere of an Ireland that probably only really ever existed in the minds of Americans pining for the old country.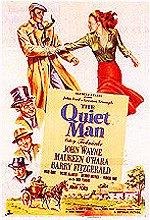 Maureen O'Hara stars as Mary Kate Danahar, the delightfully proud, fiery and independent young Irish woman tamed by retired American boxer Sean Thornton (John Wayne), when he comes back to the Irish village where he was born to buy a little cottage and start a new life.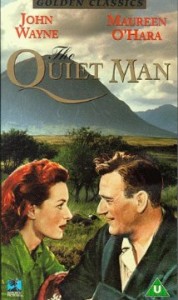 Do whatever he can, O'Hara's bad-tempered farmer brother Red (Victor McLaglen) is unable to stop the duo falling for each other, but refuses a dowry when they wants to marry and he and Wayne end up enjoying the screen's longest fist-fight, shot in the grounds of Ashford Castle, County Mayo.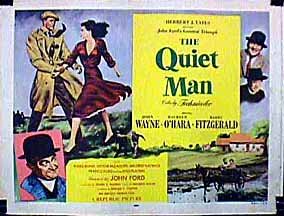 It's a vital, exuberant and spirited romantic comedy adventure, running on a full tank of warm-hearted blarney. The splendid players are on their finest energised form. Wayne and O'Hara form a delicious partnership, sharing an infectious, warm chemistry that they continued through several more films.
And there are also lovely performances from Barry Fitzgerald as the hard-drinking, cart-driving local matchmaker, Mildred Natwick as the widow Sarah Tillane, a neighbour whom McLaglen fancies, and Ward Bond (Wagon Train) as the priest.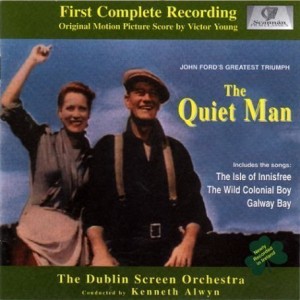 The outdoor filming's lovely, and the gorgeous Technicolor cinematography landed a Best Colour Cinematography Oscar too for Winton C. Hoch and Archie Stout.
Maureen O'Hara's brother James plays Father Paul, and Wayne's four children, Melinda, Patrick, Michael and Toni all appear.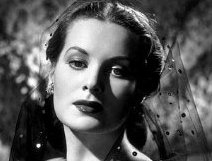 Maureen O'Hara's career kick-started with two films as the protégé of her mentor Charles Laughton – Alfred Hitchcock's Jamaica Inn and The Hunchback of Notre Dame. She celebrated her 94th birthday on 17 August 2014 and was finally awarded an honorary Oscar at 94 on November 8 2014. She died on aged 95.
http://derekwinnert.com/jamaica-inn-classic-film-review-390/
http://derekwinnert.com/the-hunchback-notre-dame-1939-classic-film-review-729/
© Derek Winnert 2013 Classic Movie Review 62
Check out more reviews on http://derekwinnert.com/