The Princess Diaries *** (2001, Julie Andrews, Anne Hathaway, Hector Elizondo) – Classic Movie Review 4061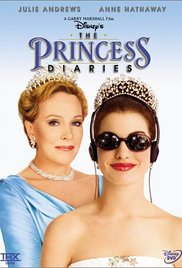 Director Garry Marshall's hugely popular 2001 Disney Cinderella-style story comedy is based on the novel by Meg Cabot, in which a teenage girl is stunned to find that she is a princess —and then her grandmother decides she must act like one.
Julie Andrews is super as the queen (Clarisse of Genovia) who turns ugly duckling teen Mia Thermopolis (Anne Hathaway) into a swan for a bright, shimmering, easy-going fairy tale comedy.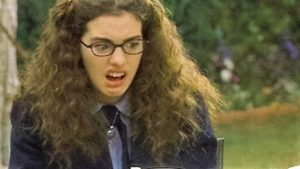 As always in his movies, director Marshall finds a role for Hector Elizondo, this time as the queen's beloved Joseph. Caroline Goodall is good as Mia's mom, Helen, This big smash-hit took over $100 million at the US box office and spawned a sequel, The Princess Diaries 2: The Royal Engagement, also directed by Garry Marshall, in 2004.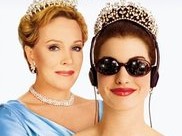 Also in the cast are Heather Matarazzo, Mandy Moore, Erik von Detten, Sandra Oh, Kathleen Marshall, Patrick Fleuger, Robert Schwartzman, Mindy Burbano, Kim Leigh, Beth Anne Garrison, Bianca Lopez, Sean O'Bryan, Tamara Levinson, Lenore Thomas, Erik Bragg, Meredith Shevory, Joe Ross, Barbara Marshall, Sam Denoff, Bill Ferrell, Tracy Reiner, Michelle Yerger, Wendy S Hallin, Nicholle Tom, Sandra Taylor and Larry Miller, plus the voice of Rene Auberjonois.
Garry Marshall, who died on July 19 2016, aged 81, made The Flamingo Kid (1984), Overboard (1987), Beaches (1988), Pretty Woman (1990), The Princess Diaries (2001), The Princess Diaries 2: The Royal Engagement (2004), Raising Helen (2004), Valentine's Day and Mother's Day (2016).
Anne Hathaway paid tribute to him: 'He was goodness itself".
© Derek Winnert 2016 Classic Movie Review 4061
Check out more reviews on http://derekwinnert