The Princess Diaries 2: The Royal Engagement *** (2004, Anne Hathaway, Julie Andrews, Hector Elizondo, Callum Blue, Chris Pine) – Classic Movie Review 4062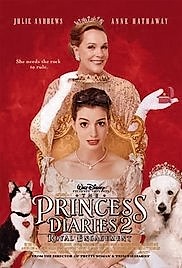 Comedy and complications rule the day as most of the original cast and film-makers from the 2001 smash-hit The Princess Diaries return for director Garry Marshall's sweet and amusing 2004 Disney romantic comedy sequel. The bright and lively screenplay by Shonda Rhimes is based on characters by Meg Cabot from her original novel, with the new story written by Gina Wendkos and Shonda Rhimes.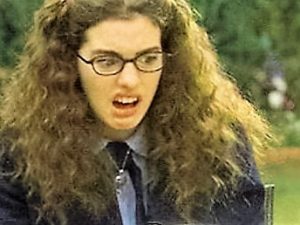 Re-assuming her role as Princess of Genovia after her spell getting a degree at a college in the US, Mia Thermopolis (Anne Hathaway) returns to the royal palace and her grandmother, the queen (Clarisse of Genovia), but she immediately finds she has to swap her tiara for the crown as ruler. However, the law states she must be married before she's crowned and a line of suitors queues up at her door to be her king.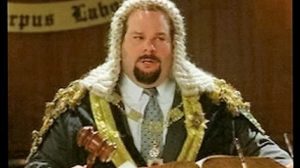 As always in his movies, director Marshall once more finds a role for Hector Elizondo, again as the queen's beloved Joseph, and Caroline Goodall is again good as Mia's mom, Helen. Marshall has a director cameo as the middle drummer in the coronation scene.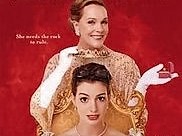 Also in the cast are Heather Matarazzo, John Rhys-Davies, Chris Pine, Callum Blue as Andrew Jacoby, Larry Miller, Kathleen Marshall, Tom Poston, Joel McCrary, Kim Thomson, Raven, Sean O'Bryan, Matthew Walker, Larry Robbins, Beth Anne Garrison, Cristi Andrews, Lauren Davidson, Spencer Breslin, Tom Hines, Barbara Marshall, Sam Denoff, Allan Kent, Wesley Horton, Clare Sera, Elinor Donahue, Amy Edwards, Daru Kawalkowski, Steve Restivo, Hope Alexander, Susan Elizabeth Jackson, Madison Dunaway, Kazumi Nakamura, Erik Bragg, Scott Marshall, Shea Curry, Anna A White, Peggy Crosby, Shannon Wilcox and Kamilla Bjorlin.
Another very sizeable hit, it took $95 million in the US, just a little less than the original's $108 million.
Callum Blue recalls: 'By the end of Princess Diaries I was really looking forward to getting back to playing Mason [in the hit Showtime series Dead Like Me]. I missed him so much. It's so much more fun being bad and naughty. But I spent the whole of Princess Diaries drinking to get into character for Mason. I suffer for art! Then I read the first script, and he's bloody sober. Wasted all that drinking.'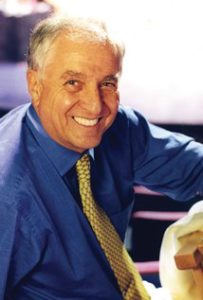 RIP Garry Marshall, who died on July 19 2016, aged 81, and was the much-loved film-maker of a series of delightful confections, including The Flamingo Kid (1984), Overboard  1987), Beaches (1988), Pretty Woman (1990), The Princess Diaries (2001), The Princess Diaries 2: The Royal Engagement (2004), Raising Helen (2004), Valentine's Day (2010) and Mother's Day (2016). Hathaway called him 'goodness itself".
© Derek Winnert 2016 Classic Movie Review 4062
Check out more reviews on http://derekwinnert