The Prime Minister *** (1941, John Gielgud, Diana Wynyard, Will Fyffe, Stephen Murray) – Classic Movie Review 4019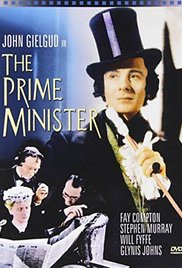 Britain's got a new Prime Minister? Let's look at a couple of old ones. The Prime Minister in question here is Benjamin Disraeli in Thorold Dickinson's entertaining 1941 historical drama, a necessarily episodic biopic of the great man.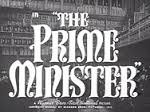 John Gielgud plays the foppish young novelist who rises to be prime minister of England and confidante of Queen Victoria in a tailor-made role, obviously enjoying himself, and so does Fay Compton as Queen Victoria. Among the other excellent performances are Stephen Murray as Prime Minister William Gladstone and Diana Wynyard as Benjamin 'Dizzy' Disraeli's wife, Mary Anne Wyndham-Lewis.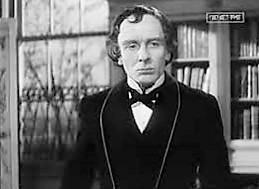 Nothing in Brock Williams and Michael Hogan's slightly plodding, ponderous screenplay is as good or classy as the leading performances, though it covers the ground pretty efficiently.
The role was originally intended for Gielgud's theatre arch-rival Laurence Olivier, who fortunately decided against playing it because the role is perfect for Gielgud.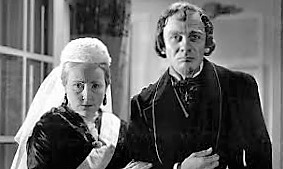 Also in the cast are Will Fyffe as The Agitator, Owen Nares as Lord Derby, Lyn Harding as Bismarck, Leslie Perrins, Pamela Standish as Princess Victoria, Frederick Leister as Lord Melbourne, Nicholas Hannen as Sir Robert Peel, Anthony Ireland, Irene Browne, Gordon McLeod, Joss Ambler, Barbara Everest, Margaret Johnston, Nadine March, John Patience, Kynaston Reeves, Vera Bogetti, Hugh Bickett, Abraham Sofaer, Andrea Troubridge, Glynis Johns and J Walters.
The 1942 American release was cut by 15 minutes.
Gielgud reprised the role in the ITV television drama Edward the Seventh (1975).
© Derek Winnert 2016 Classic Movie Review 4019
Check out more reviews on http://derekwinnert.com