The Peacemaker ***½ (1997, George Clooney, Nicole Kidman, Marcel Iures, Randall Batinkoff, Armin Mueller-Stahl) – Classic Movie Review 998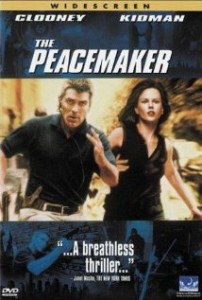 Director Mimi Leder's 1997 movie is an exciting, intelligent, well-crafted, thinking person's action thriller.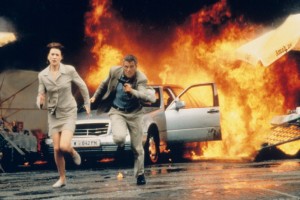 George Clooney and Nicole Kidman star as an American army colonel, Special Operations Intelligence Officer Lt. Col. Thomas Devoe, and a civilian doctor, White House nuclear expert Dr Julia Kelly, who combine forces to try to save the world from terrorists with renegade stolen Soviet nuclear-missile bombs.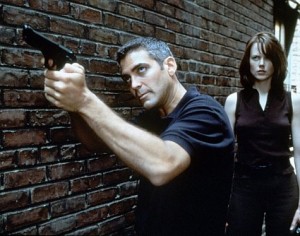 Surprisingly, it didn't light the expected sparks the box office – maybe because of its serious tone and underlying important issues. But it really does deliver the action goods, with several well-staged set pieces.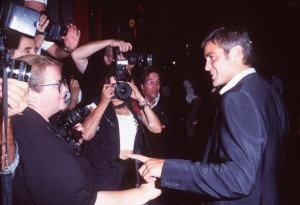 Clooney and Kidman are excellent value, Hans Zimmer's score is a major asset, as is the work of cinematographer Dietrich Lohmann, and Leder makes a very solid job of the direction.
Michael Schiffer's sterling screenplay is based on the article One Point Safe by Leslie Cockburn and Andrew Cockburn.
© Derek Winnert 2014 Classic Film Review 998 derekwinnert.com