The Painted Veil *** (1934, Greta Garbo, Herbert Marshall, George Brent) – Classic Movie Review 5319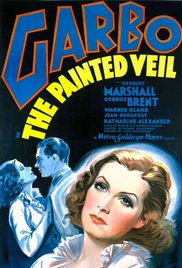 Director Richard Boleslawski's 1934 romantic drama stars the great Greta Garbo, unique Thirties superstar, who graces this plush but soapy drama with her lustrous presence in a lesser vehicle but still interesting from her best period (between Queen Christina and Anna Karenina).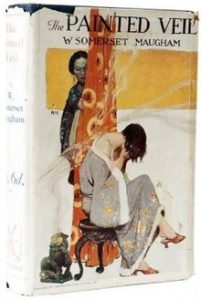 Her trusted real-life friend Salka Viertel helps to adapt the old-fashioned story in W Somerset Maugham's 1925 novel, in which Garbo's Katrin Koerber Fane is a lonely Austrian wife in Java who must choose between dull, dependable hubby Dr Walter Fane (Herbert Marshall drawing the short straw again) and smoulderingly sexy Jack Townsend (George Brent, astonishingly cast against type as the torrid lover), a man from the British Embassy.
The title comes from the start of Percy Bysshe Shelley's sonnet: 'Lift not the painted veil which those who live / Call Life.'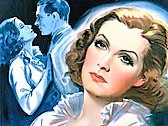 The performances are fine, with the luminous Garbo good, Brent solid and Marshall outstanding, but the screenplay is none too credible and unfocused, and the handling is jittery and meandering. It definitely merits being checked out, though, by Garbo and Maugham fans.
The message is clear – at least to anybody who has read the poster – 'Do not pass love by…It may never come again!'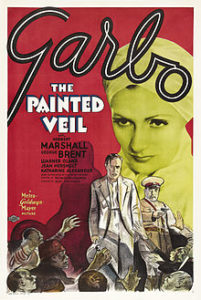 It co-stars Warner Oland as General Yu, Jean Hersholt as Herr Koerber, Bodil Rosing as Frau Koerber, Cecilia Parker as Olga, Keye Luke, Katharine Alexander as Mrs Townsend, Soo Yong as Amah and Forrester Harvey as Waddington.
It is the film debut of Keye Luke, who went on to success as Lee Chan in the Charlie Chan film series, Kato in the Green Hornet film shorts, and Mr Wing in Gremlins and Gremlins 2.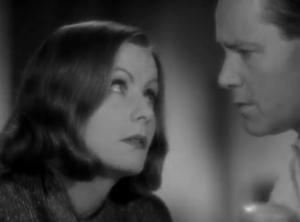 After much nervous MGM studio tampering, Beulah Bondi, Walter Brennan, Robert Adair, Maidena Armstrong, Gus Leonard, Mary MacLaren, Phil Ormsby, Delmar Watson, Billy Bevan and Mariska Aldrich's scenes were deleted, reducing the running time to a mere 85 minutes.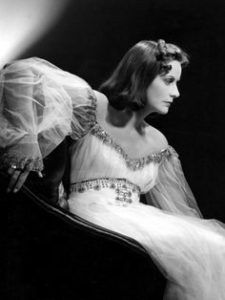 Also in the cast are Ricca Allen, Alice Cooke, Jack Don, Herbert Farjeon, Mary Forbes, Ethel Griffies, Jeffrey Halse, Olaf Hytten, Colin Kenny, Jane Kerr, Laura Lau, Lillian Lawrence, George Lee, Margaret Mann, Leo McCabe, Toshia Mori, Henry Mowbray, Leonard Mudie, Louie Oui, Susanne Ransom, Camille Rovelle, Terry Spencer, Lee Tinn, James Wang, Harry Wilson and Hans von Morhart.
Bodil Rosing replaced Beulah Bondi in the retakes and Hans von Morhart replaced Billy Bevan.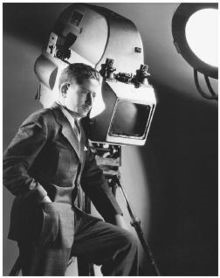 It is written by John Meehan, Salka Viertel and Edith Fitzgerald, shot in black and white by Garbo's personal lensman William H Daniels, produced by Hunt Stromberg, scored by Herbert J Stothart and set designed by Cedric Gibbons, with costume design by Adrian.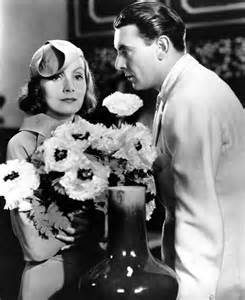 The film earned $1,658,000 at the box office, making a profit of $138,000.
It was remade under a different title as The Seventh Sin by Ronald Neame in 1957, with Eleanor Parker, no doubt because sins were more popular than veils by this time.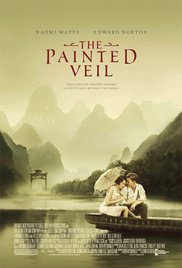 It was remade again as The Painted Veil in 2006 with Naomi Watts, Edward Norton, and Liev Schreiber, veils being back in fashion, no doubt.
© Derek Winnert 2017 Classic Movie Review 5319
Check out more reviews on http://derekwinnert.com